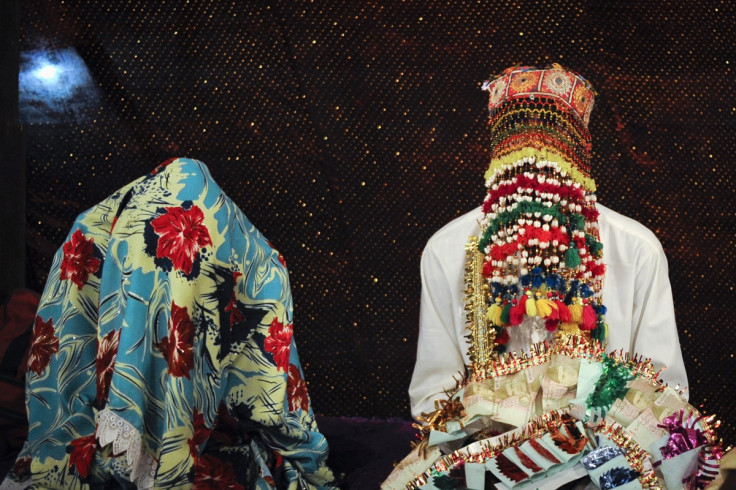 Pakistani Police in the Punjab have arrested six people for arranging the marriage of a seven-year-old boy and six-year-old girl, according to officials. Reports from eastern Pakistan say that both of the children's fathers, along with the cleric who conducted the illegal marriage and three of the witnesses in attendance were all apprehended by police.
They have been reportedly charged under the controversial Child Marriage Restraint Act on Saturday, 6 February, which has been rejected by some factions inside the country as "un-Islamic" and "blasphemous". On 15 January, Pakistani lawmakers made a U-turn on a proposal to impose harsher penalties on those who arrange child marriages which happen in Hindu and Muslim communities in Pakistan.
The proposal, which would also have raised the legal age of marriages for females from 16 to 18, called for "rigorous" punishment of up to two years in prison for those who organise child marriages, which are still common in some parts of Pakistan. But the bill was blocked by the Council of Islamic Ideology (CII) whose advice, although not binding, is taken into consideration by judges when considering new bills in Pakistan.
According to the AFP, local police chief Mehr Riaz Hussain said the accused denied that a wedding even took place, but he affirmed that police have the ceremony on video. If found guilty the defendants face up to six months imprisonment and/or a fine of R50,000 ($500, £160).
The earlier Child Marriage Restraint Act proposed harsher punishments for those entering marriage with minors, including prison terms of up to two years, and raising the minimum age of marriage to 18. In May 2014, the CII ruled that Pakistan's current laws stipulating 16 as the minimum age for marriage were "un-Islamic", and said girls as young as nine could be married "if signs of puberty are visible".
The charity Girls not Brides, who campaigns for changes in laws and policies concerning child brides, estimates that about 20% of girls in Pakistan are married before the age of 18. But despite the high figures, Pakistan is one of a number of countries to have pledged to end child marriage by 2030, under the UN's Sustainable Development goals.