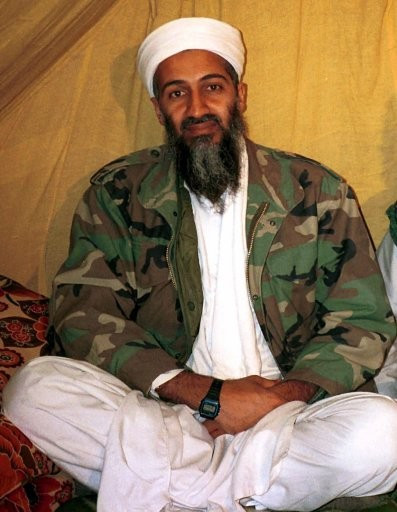 A Pakistani doctor who helped the CIA find Osama Bin Laden has been sentenced to 33 years in jail for treason, officials say.
Dr Shakil Afridi was charged with treason after running a fake hepatitis B vaccination programme in Abbottabad - where US commandos killed Bin Laden in May 2011 - in order to gather DNA to verify he was hiding out in the city
The scheme involved Afridi collecting DNA from house-to-house in Abbottabad during the weeks before the raid on Bin Laden's compound, where he was believed to have been lving for six years.
The operation is believed to have angered Pakistan, who were not told about it beforehand. Pakistan believed the covert US military operation was a violation of its sovereignty.
The verdict is likely to further strain relations between US and Pakistan, with the country already been discovered hiding Bin Laden and also refusing to reopen NATO supply routes to Afghanistan.
The supply routes were closed six months ago in retaliation for American airstrikes that killed 24 Pakistani soldiers.
US secretary of state Hillary Clinton is calling for Afridi's release, saying the work he did benefited both the US and Pakistan.
Afridi was arrested shortly after the raid on Bin Laden's house for conspiring against Pakistan. He was also ordered to pay a fine of about $3,500 (£2,220) and will spend an additional three and half years in prison if he does not.
In January, US defence secretary Leon Panetta confirmed to told CBS' 60 Minutes Afridi collected DNA to help find Bin Laden.
He said Afridi "was not in any way treasonous towards Pakistan... for them to take this kind of action against somebody who was helping to go after terrorism, I just think is a real mistake on their part".