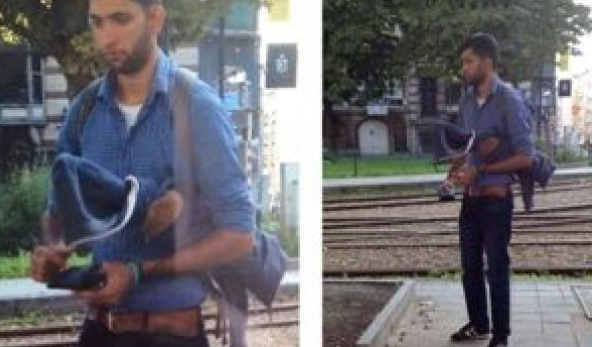 A Pakistani family is facing deportation from Belgium after their son was labelled a terrorist for carrying a cricket bat on the public transport.
Police circulated a picture of 22-year-old cricketer Assim Abassi from Ukkel in Brussels with newspaper headlines across Brussels warning that an "anti-Semetic killer" is on the loose, reported The Telegraph.
Abassi immediately contacted the police upon seeing his picture in the newspaper clarifying that he was on his way to a practise session and the object he was identified as carrying was in fact a cricket bat.
"I wrapped my bat in my sweatshirt because it was raining and if it is wet I can't play the ball properly," said Abassi.
Seeing an Asian bearded man carrying what was reported to be a weapon generated a terror scare in Brussels where a French-born Muslim militant Mehdi Nemmouche was arrested this summer for attacking the Jewish museum in Brussels.
In the aftermath of the controversy, Abassi's father, a diplomat, was sacked from his job at the Pakistani embassy in Brussels for allegedly ruining Pakistan's reputation.
"We got a call from the embassy saying give us your passports. We've lost the privilege of living in Belgium. I've lost my education. I've lost everything," said Abassi.
The Pakistani Foreign Office (FO) in Islamabad has denied claims that Abassi's father, Tufail Abbasi, was sacked from the Brussels mission over the incident, and says he was let go as his term had ended, reported Pakistan Today.
"Tuffail Abbasi has completed his term as a diplomat abroad and now he has to return home to continue his responsibilities," said FO spokesperson Tasnim Aslam. Aslam said the Pakistani embassy in Brussels is legally assisting Assim Abbasi as well.
Meanwhile, the Belgium police have failed to clarify the matter or apologise to the cricket player, however, local MPs have taken the Abassi family's case.
Some are even drawing parallels with the shooting of Michael Brown in Ferguson, Missouri.