Pakistani teenager burnt to death for rejecting marriage proposal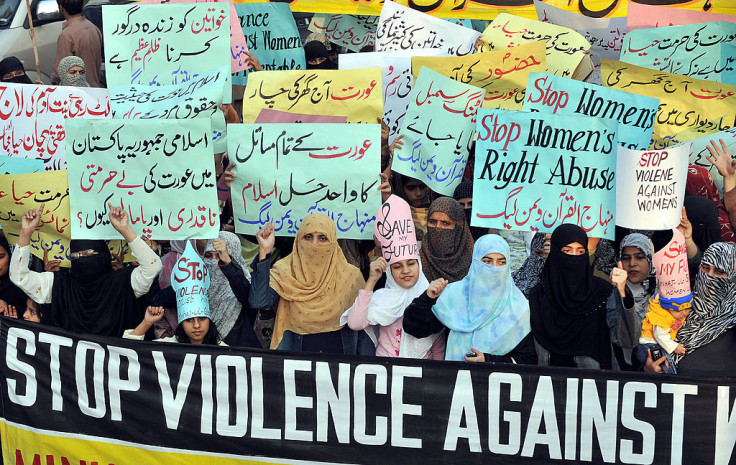 An 18-year-old woman in Pakistan was reportedly set on fire because she rejected a marriage proposal. The school teacher died from severe burns on 1 June after a group of men attacked her, beat her up and then doused her with petrol before setting her ablaze at her home in the village of Davel outside Murree in north-eastern Pakistan.
Maria Abbasi was at home babysitting her five-year-old sister while the rest of the family went to attend a funeral when four men attacked and immolated her. Family members alleged she had been attacked for refusing the marriage proposal of a male teacher at her school.
The victim's aunt Aasia told BBC, "She was teaching at their school. They sent in the proposal six months ago but the guy was already married and had a daughter. They wanted her to run the school after marrying the son of the owner of the school.
"Her father refused the proposal and they took the revenge by doing this."
Abbasi's family rushed home expecting the fire to have been caused by accident, but according to her uncle Rafaqat Abbasi, "Maria was lying on the floor, with 85% of her body covered in burns".
"There is no direct major road that passes through the village. We had to carry Maria on a chair to the closest road to get her to an ambulance," he added.
The girl was first taken to a local hospital before being transferred to the Pakistan Institute of Medical Sciences's Burn Centre in Islamabad, 50km (30 miles) away from her village, where she died from her wounds.
Three of the four suspects have been arrested and an arrest warrant has been issued for the fourth man, Punjab police spokesman Nabeela Ghazanfar said.
In a similar incident in May, a girl was strangled and burnt for helping her friend elope.
© Copyright IBTimes 2023. All rights reserved.