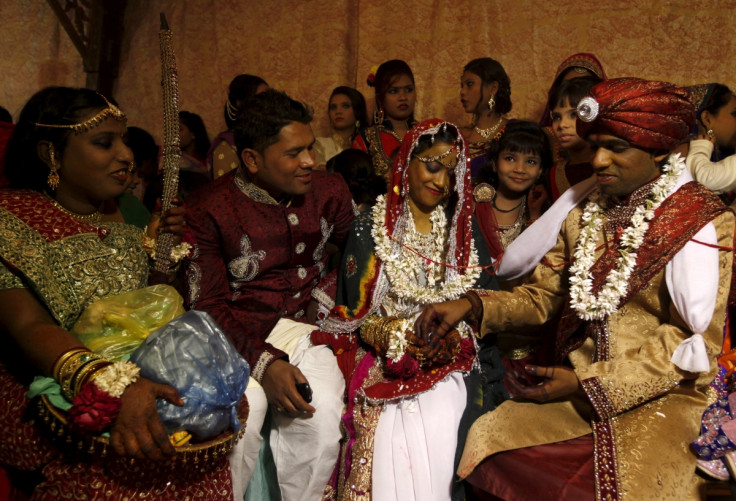 Pakistan's southern province of Sindh has led the way by becoming the country's first region to give its Hindu minority community the right to register their marriages officially. The bill giving Hindus additional rights was passed by the Sindh assembly on 15 February.
Hindus living in other provinces in Pakistan however still have no legal mechanism to register their marriages. Ever since Pakistan gained independence from Britain in 1947, Hindu marriages and divorces were not registered.
Christians, the other main religious minority however do not have the same predicament. A British law dating back to 1870 regulates Christian marriages.
Non-Muslims make up only 3% of the 190 million people in Pakistan. The new law in Sindh can be applied to existing marriages.
Pakistani Hindus have long complained that their women have been easy targets for rape or forced marriages. They also had problems proving the legitimacy of their marital status before the law, with widows especially being disadvantaged.
Shahnaz Sheedi, the coordinator for South Asia Partnership Pakistan, a civil rights movement, welcomed the bill. "Now after the passage of this bill in the Sindh assembly, after 70 years, Hindus will also have a marriage certificate just like Muslims do."
She continued: "We hope that bill will be soon adopted at the national level." The National Assembly in Islamabad has been considering the Hindu Marriage Bill, which is at the committee stage.
More about marriages in Pakistan