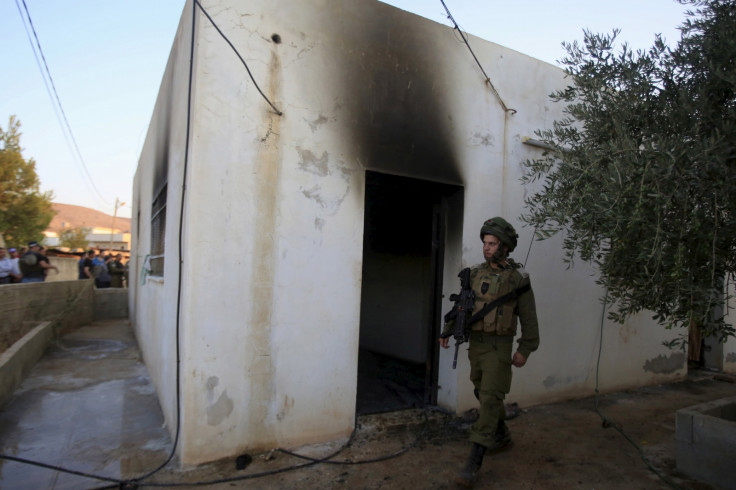 An 18-month-old toddler has been burnt to death, following an arson attack on his home in the West Bank by purported Jewish settlers.
Five others were also injured when the assailants threw firebombs at the house. Graffiti written in Hebrew with messages 'revenge' and 'long live the Messiah' were found at the scene.
The attack, which took place in the Duma village, south of Nablus city, has also injured the parents of Ali Saad Dawabsheh and the child's four-year-old brother. Local reports suggest the victims sustained about 75% burns.
As there was no power supply at the time of the assault, the father could only manage to rescue his wife and elder son but could not locate the child, eyewitness accounts told Haaretz daily.
A nearby house was also damaged in the attack. Israel Defence Forces (IDF) has condemned the attack and vowed to catch the suspects.
It said: "IDF forces are searching now for the suspects and are doing everything they can to bring them to justice as quickly as possible."
"The IDF views this action as terrorist activity and strongly condemns all terrorist activity in Judea and Samaria, including Jewish terror. The IDF and the security agencies will continue to work towards maintaining order and security in Judea-Samaria."
The latest attack has come on the heels of the stabbing incident in Jerusalem during an LGBT rally. At least six people were injured after an ultra orthodox Jew went on a stabbing spree.