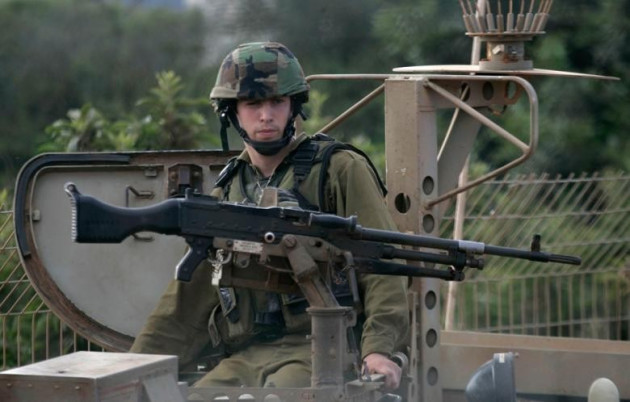 An Israeli soldier has been abducted and killed by Palestinians in the West Bank.
A Palestinian lured the IDF soldier, a work colleague, to the West Bank and murdered him on Friday, before hiding the body in a well, security forces have announced.
The suspect, a resident of the town of Qalqiliya, told security forces he led the soldier, with whom he worked with in a restaurant in Bat Yam, to his death. He hoped to secure the release of his brother - imprisoned for terrorism - in exchange for the soldier's body.
The Shin Bet [Israel Security Agency] received a report on Friday evening about the disappearance of a soldier who had failed to contact his family since the morning.
During the investigation, it emerged that 42-year-old Nadal Amar met the soldier, and the two took a taxi to the Samaria settlement of Sha'arei Tikva, near Amar's village, the Shin Bet said.
Security forces raided Amar's home in Qalqiliya, and arrested him and his brother. During questioning, Amar confessed to persuading the soldier to join him for a ride to his residence, the Shin Bet added.
After leading the soldier to an open area near the Palestinian village of Saniria, Amar killed the soldier and hid the body in a well, security forces said. They did not say how the murder was carried out.
"During his interrogation, Amar said his motive for the murder was to 'trade' the soldier's body in exchange for the release of his brother, Nur Al-Din Amar, a Tanzim member in prison since 2003 due to his involvement in several terror attacks," the Shin Bet stated.
Security forces said that additional arrests are expected, and that the investigation is still ongoing.