Palestinian President Mahmoud Abbas accused of being KGB agent by Israeli researchers
Abbas is alleged to have worked for the Soviet intelligence agency in the early 1980s.
Palestinian President Mahmoud Abbas has been accused of being a KGB agent in the early 1980s by a group of Israeli researchers. Researchers from the Hebrew University in Jerusalem believe Abbas worked for the Soviet intelligence agency in 1983 after analysing Soviet-era document lists held in the UK.
Researchers Gideon Remez and Isabella Ginor claim he was registered as an agent after scanning documents at Cambridge University which listed former spies. Israeli Channel 1 TV broadcasted the claims that the 81-year-old was a KGB spy when he lived in Damascus, in Syria.
The claims, which an Abbas spokesman described as a "smear", comes as Russian President Vladimir Putin attempts to bring around new round of peace talks between Israeli Prime Minister Benjamin Netanyahu and his Palestinian counterpart.
A spokesman told the BBC that the claims may have been made to derail attempts to re-start Israeli-Palestinian peace talks. Abbas said earlier this week that he agreed to meet Netanyahu in Moscow on Friday 9 September, but Israeli officials had asked for a delay.
The list, the BBC says, has been confirmed as authentic after being smuggled into the UK and handed to British intelligence by a defector named Vasily Mitrokhin in 1992 after he decided the US Embassy queue was too long. The document is entitled "KGB developments — Year 1983" and Abbas is codenamed "Krotov" or "mole".
The text says: "'Krotov' — Abbas, Mahmoud, born 1935, origin Palestine, member of the executive committee of Fatah, PLO, Damascus, agent of the KGB".
The Palestinian President was indeed born in 1935 in what was then the British mandate of Palestine. His family moved to the Syrian capital in 1948 after the creation of Israel where he founded the Fatah movement with the now deceased Palestinian leader Yasser Arafat in 1959.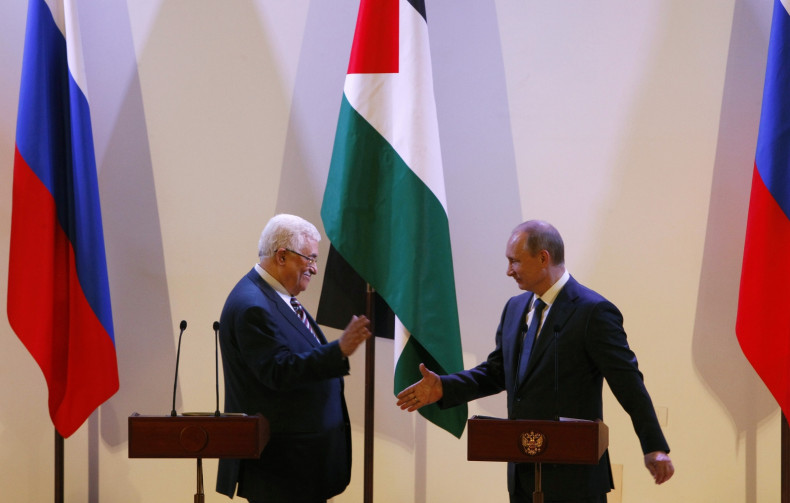 The Palestine Liberation Organisation (PLO) was created in 1964 which set out to liberate Palestine through armed struggle, with Abbas, who received a PhD in Moscow in 1982, as a key member. The BBC noted that the document does not reveal how he was recruited, his salary, or how long he worked for the Russians.
Palestinian officials said that the PLO was openly working with Moscow at the time and Abbas, who became Palestinian president in 2005, they said, did not need to be a Soviet agent to liaise with them.
Israel has signalled that it is ready to re-engage in the latest peace talks, with a spokesman for Netanyahu saying the Israeli prime minister would be ready "anywhere, any time, for direct peace talks with no preconditions," according to the Times.