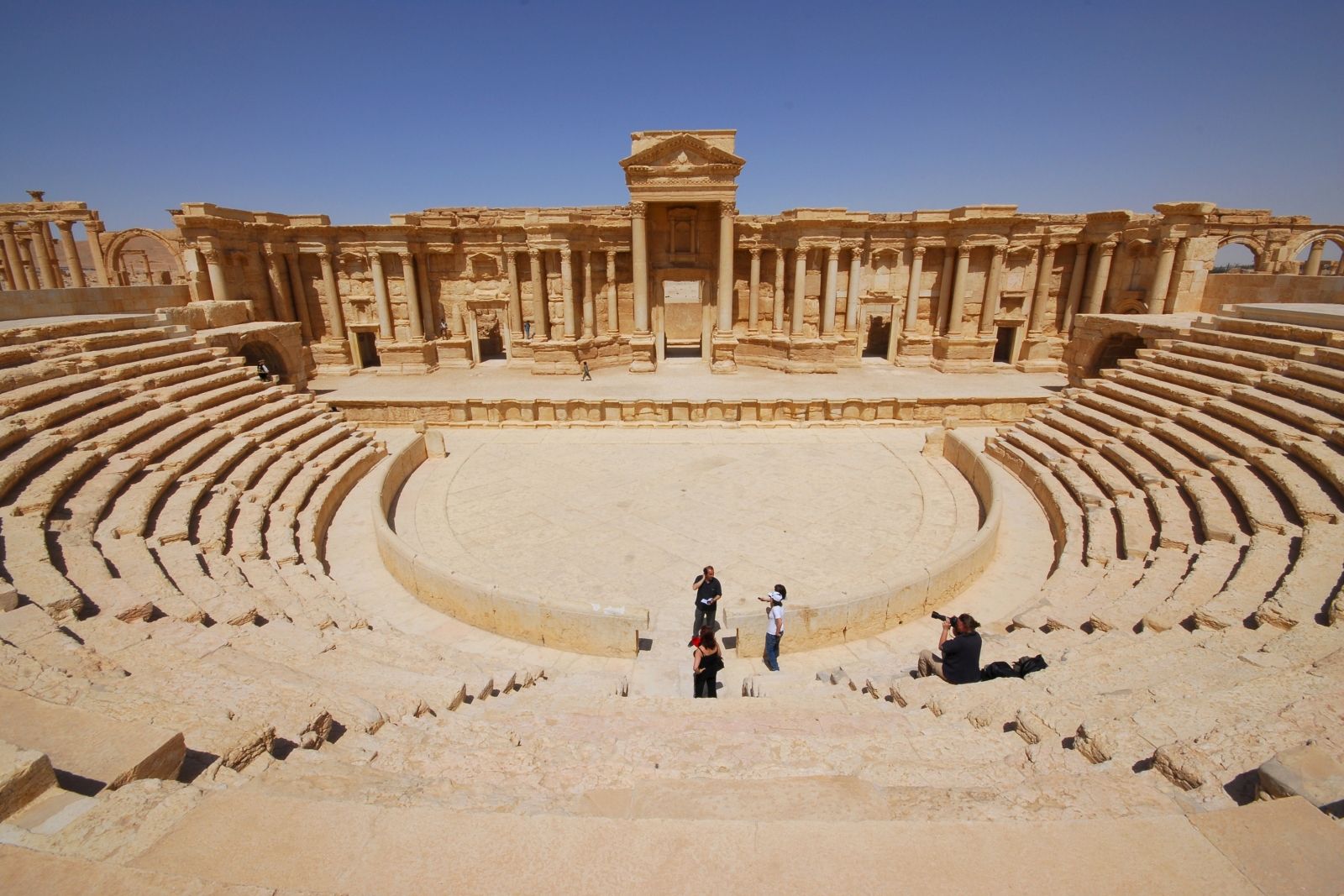 The Islamic State (Isis) has released its first video from the recently-seized ancient town of Palmyra.
The 90 second-clip, released by IS-linked Amaq News Agency, offers an almost touristic overview of the 2,000-year-old world heritage site, which is under threat of being destroyed by the jihadist group according to archeologists and experts.
One shot of the footage, which was filmed without sound and people, showed black smoke rising behind ancient ruins.
Last week, IS claimed to be in complete control of the city after the "collapse" of pro-government forces. Damascus-based antiquities director Maamoun Abdulkarim told IBTimes UK last Wednesday that Palmyra's destruction at the hands of IS would be a "catastrophe" not only for Syrians "but also for the entire world".
However, the historical site had been unharmed since IS seized it last week, Abdulkarim said, adding that he still fears the jihadists would blow up the ruins including the sarcofagi and the Temple of Bel.
The UN describes Palmyra as a site of "outstanding value". An ancient metropolis and a caravan hub of several civilisations, Palmyra is full of precious sculptures and artefacts. It is renowned for its urbanism – a unique mix of Roman architecture with Greek-Persian and Babylonian influences – admired for its famous colonnaded main street and revered in particular for the temple of Baal, considered one of the most important cultural monuments of the entire region.
"Palmyra was at the crossroads between Orient and Occident, a blend between two arts and cultures," Abdulkarim said, calling on the international community to prevent the city's heritage from being destroyed.
"Its destruction would be a catastrophe. Did you see what happened in Nimrud and Hatra?" he said, referring to the Iraqi ancient archaeological sites bulldozed and blown-up by IS.
The jihadist group started attacking Palmyra city on 13 May. More than 138 fighters, including 73 soldiers and 65 jihadists, have been killed during fighting. The governor of Homs province said the situation was "under control". Talal Barazi said: "The army has sent reinforcements and it is bombing the (IS) positions from the air."
Palmyra City houses about 35,000 people, including displaced Syrians who escaped violence in their hometowns.