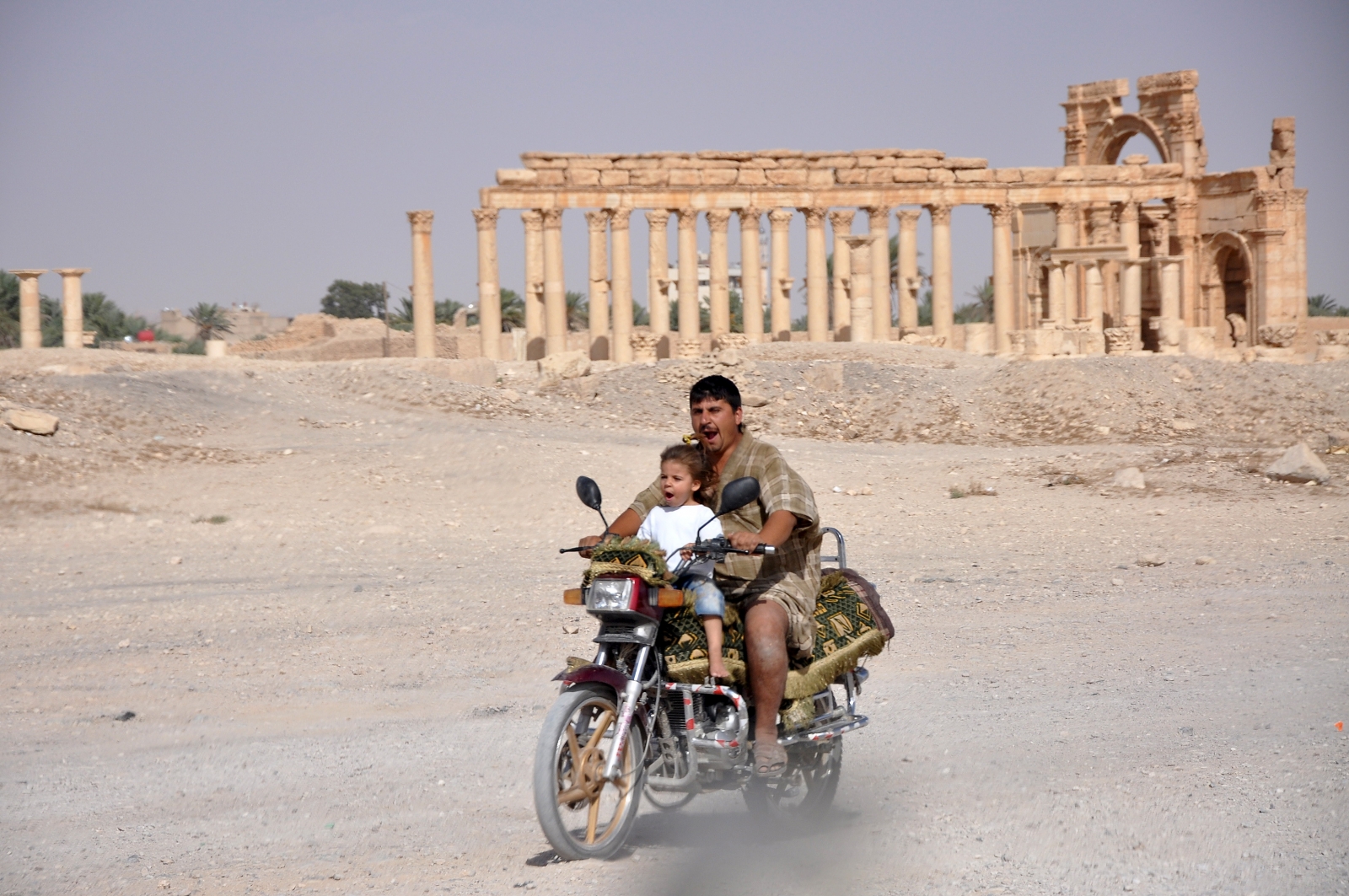 Islamic State (Isis) fighters have made significant advances towards the Syrian capital Damascus despite intense air strikes from the Syrian government forces in and around the ancient city of Palmyra.
The strikes, which hit several areas of the city including some close to the Unesco world heritage site, landed on more than 160 IS targets according to a Syrian military source quoted by AFP.
But the London-based Syrian Observatory for Human Rights (SOHR), which relies on a network of local informants, said that the jihadists seized the Khnaifess phosphate mines and nearby houses. The phosphate mines sit about 70km south of Palmyra on a strategic highway that connects Palmyra (Tadmor in Arabic) and the capital.
The observatory said that more than 50 IS "terrorists" and four civilians had been killed in the aerial bombings on Palmyra. Mamoun Abdulkarim, Syria's antiquities director, told IBTimes UK that IS fighters executed around 300-400 people – most of them women and children – accused of links with the Assad regime.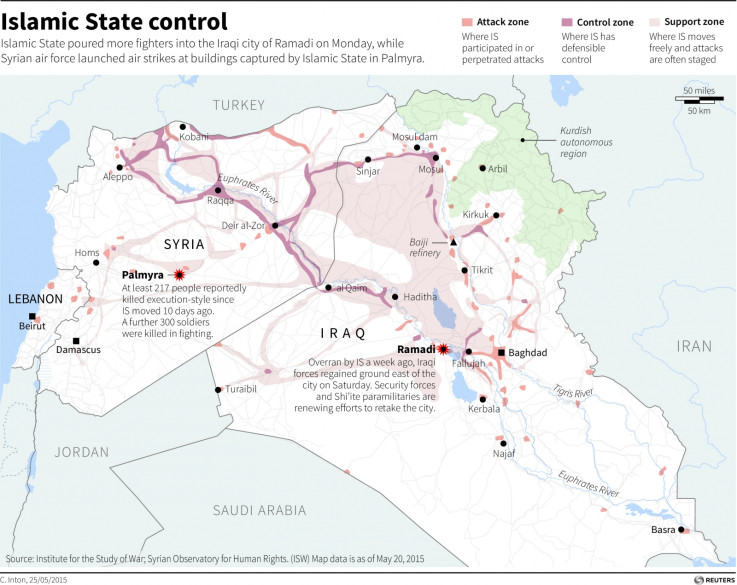 Map of Syria and Iraq showing the areas controlled by Islamic State. Locates cities Palmyra and Ramadi
Reuters
"We are very afraid for the destiny of people in Palmyra. We haven't been in touch with our colleagues in the city for two. There's been no communication with them," he said.
Earlier, Syrian state television reported the massacre, quoting residents of the city. Activists claimed hundreds of bodies belonging to government loyalists were laying in the streets.
The Syrian observatory put the figure at 217, including 67 civilians.
"The epuration [purge] has started," Abou Ali al-Badiya, an opposition activist from Palmyra who fled to Turkey, told Le Monde. "IS has spies in the city and their people have recovered the names of those working for Assad."
Abdulkarim told IBTimes UK on Friday (22 May) that IS militants were searching house-to-house for loyalists to the Syrian regime in an attempt to "intimidate and scare" the population to accept their rule in the city. The jihadists launched an appeal from the minarets of the city to the population to hand over Assad fighters still hidden.
Palmyra was captured after clashes with Syrian government forces. IS fighters entered the ancient ruins of the 2,000-year-old world heritage site after seizing the city's military air base, prison, and intelligence headquarters.
The Islamist group claimed to be in complete control of the city after the "collapse" of pro-government forces. The retreating forces "left behind a large number of [their] dead", IS said on Twitter.
The military victory represents a serious setback for embattled Syrian President Bashar al-Assad, as Palmyra sits on a strategic route that connects the capital, Damascus, and the contested eastern city of Deir al-Zor. It is also the first time that IS has taken over a city directly controlled by the Syrian army.