A 2,000-year-old city described by Unesco as "one of the most important cultural centres of the ancient world" is in danger of being destroyed by Islamic State (Isis). Ancient temples, a Roman amphitheatre and a majestic colonnade could be lost forever.
The London-based Syrian Observatory for Human Rights (SOHR) said IS fighters had entered the ancient ruins of the 2,000-year-old world heritage site after seizing the city's military air base, prison and intelligence headquarters.
Palmyra, known as Tadmur in Arabic, is a Unesco World Heritage Site sprawling over a 120-acre site in the desert.
An ancient metropolis and a caravan hub of several civilisations, Palmyra is full of precious sculptures and artefacts. Before Syria's civil war started, tourists flocked to its temple ruins and grand Roman colonnade.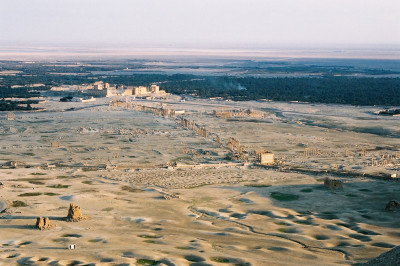 From the first to the second century, the art and architecture of Palmyra merged Greco-Roman techniques with local traditions and Persian influences.
Earlier this year, some of its temples were damaged by shelling during clashes between President Bashar al-Assad's forces and rebels.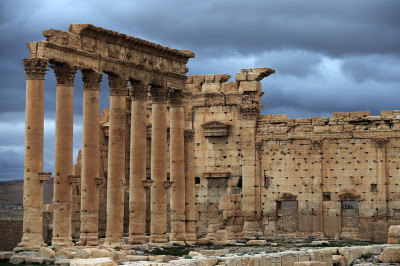 Islamic State, which controls parts of Iraq and Syria, has been filmed destroying pre-Islamic artefacts and monuments. In March it razed areas of the 2,700-year-old city of Khorsabad, famous for its colossal statues of human-headed winged bulls.
It has also attacked sites and destroyed antiquities in the cities of Nineveh, Nimrud and Hatra in Iraq.
Hundreds of statues were moved from the historic city to more secure locations as IS militants approached, the country's antiquities chief said. Maamoun Abdulkarim called on the Syrian army, opposition and international community to save the World Heritage site.
"Hundreds of statues we were worried would be smashed and sold are all now in safe places," he said. "The fear is for the museum and the large monuments that cannot be moved. This is the entire world's battle."