Two Americans and a Spaniard were gored and many injured during the first running of the bulls of this year's San Fermin festival in Pamplona, northern Spain.
A 46 year-old Spanish man is undergoing surgery for serious injuries to his head and leg after he was gored and then tossed by a bull. Hospital officials said that two men from the US were gored but their injuries — in the abdomen for a 35 year-old man and in the scrotum for a 29 year-old — were not considered serious.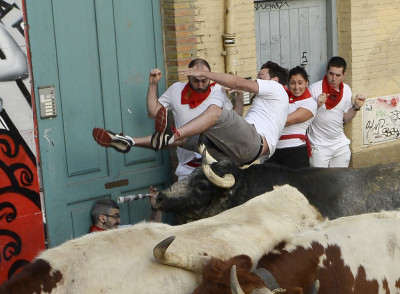 More runners were thought to have been injured when two of the animals separated from the other four in the pack on their way to the bullring. They completed the 930-yard (850-metre) cobbled-street course in just under three minutes. The bulls from the Cebada Gago ranch have a fearsome reputation, often causing more injuries. Bulls from this southern Spanish breeding family have gored 53 people since 1985.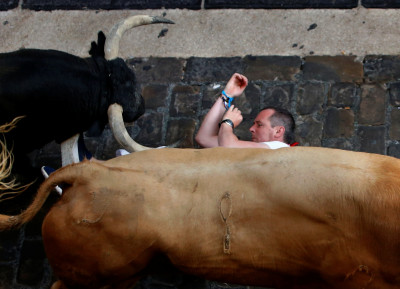 The nine-day San Fermin fiesta was immortalised by Nobel Literature laureate Ernest Hemingway in his 1926 novel "The Sun Also Rises."