One person was gored and six others injured on the first bull-run of Pamplona's San Fermin festival this year. Thousands of runners dashed alongside fighting bulls through the streets of the northern Spanish city.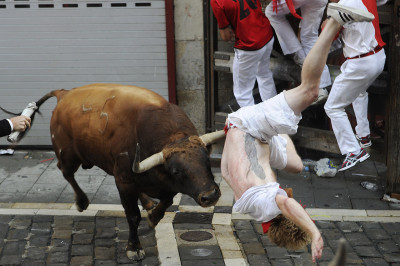 Spokesman Jose Aldaba said seven people were taken to a city hospital for injuries. One was gored in the armpit.
Bull runs are held every morning of the nine-day festival, along a narrow 930-yard course from a holding pen to the city bull ring.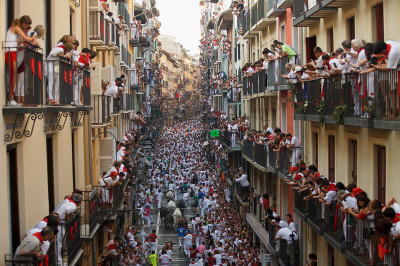 The was made world famous in Ernest Hemingway's 1926 novel The Sun Also Rises and attracts thousands of foreign tourists. It has been under criticism in recent years for allegations of animal cruelty.