Thousands of wine-soaked revellers celebrated the start of Pamplona's annual San Fermin festival, famed for its running of the bulls.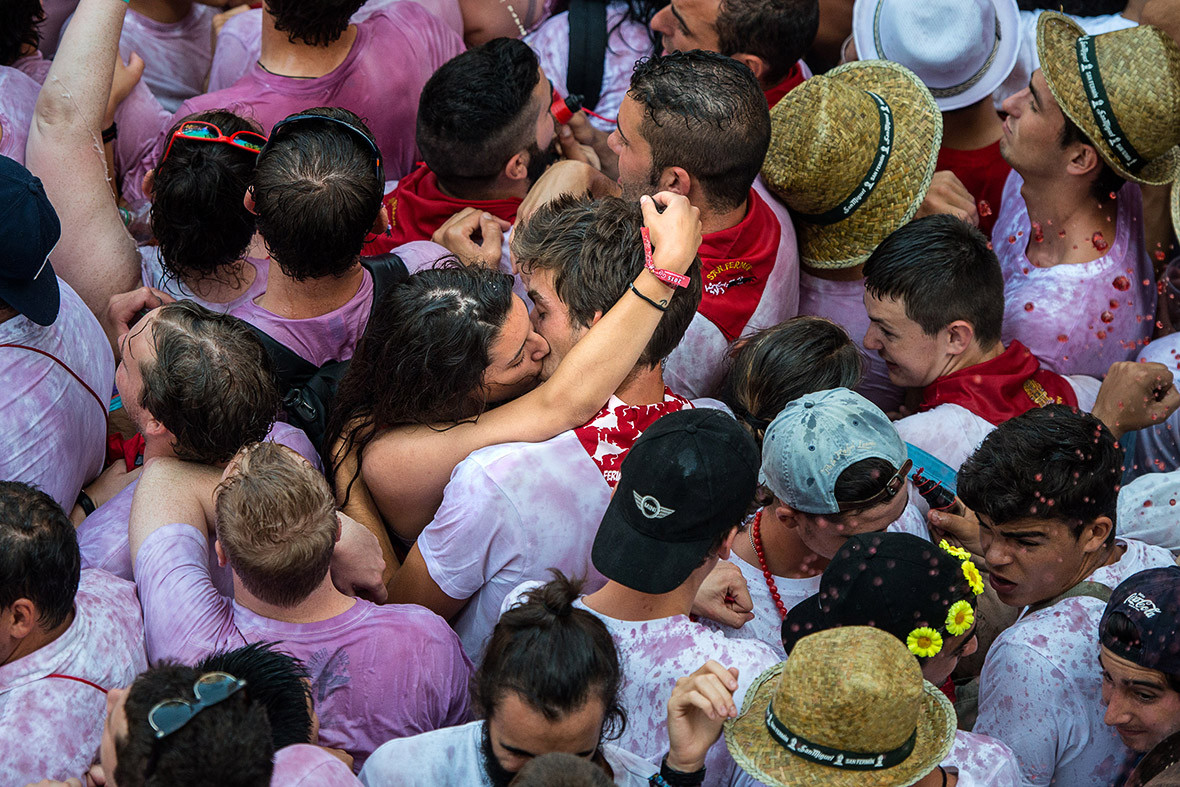 The festival started with the traditional launching of a firework known as the "Chupinazo" from the town hall balcony, decked out with the Spanish and Basque country flags.
The crowd in the square below raised their hands and screamed "Viva San Fermin!" as a marching band made its way though the middle of the throng.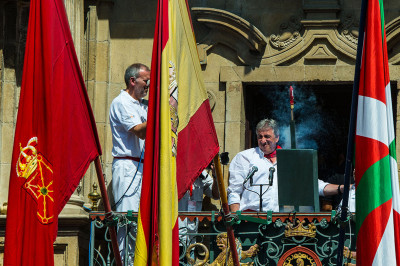 This was the signal for the revellers to start dousing each other in red wine. Those lucky enough to occupy the balconies around the square threw buckets of water on to the crowd below.
The square was filled with people waving red neckerchiefs and wearing the festival's traditional outfit of white shirts and trousers, though they did not stay white for long once the sangria started spraying.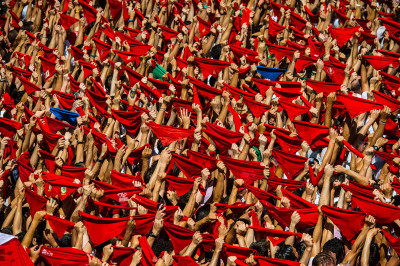 The Chupinazo takes place a day before the first of eight bull runs. Thousands of people at the festival test their speed and bravery by racing ahead of six fighting bulls along an 850m course from a holding pen to the city's bull ring. The bulls are then killed by matadors in bullfights each afternoon.
The nine-day, street-partying fiesta was immortalised in Ernest Hemingway's 1926 novel, The Sun Also Rises, and attracts thousands of foreign tourists. Dozens of people are injured each year in the runs, most of them in falls.
Five Spaniards, two Australians and one American were gored in the 2014 festival in Pamplona. In all, 15 people have died from gorings in San Fermin since record-keeping began in 1924.