Panama Papers: Boris Johnson brands row over Cameron family finances as 'absolute tripe'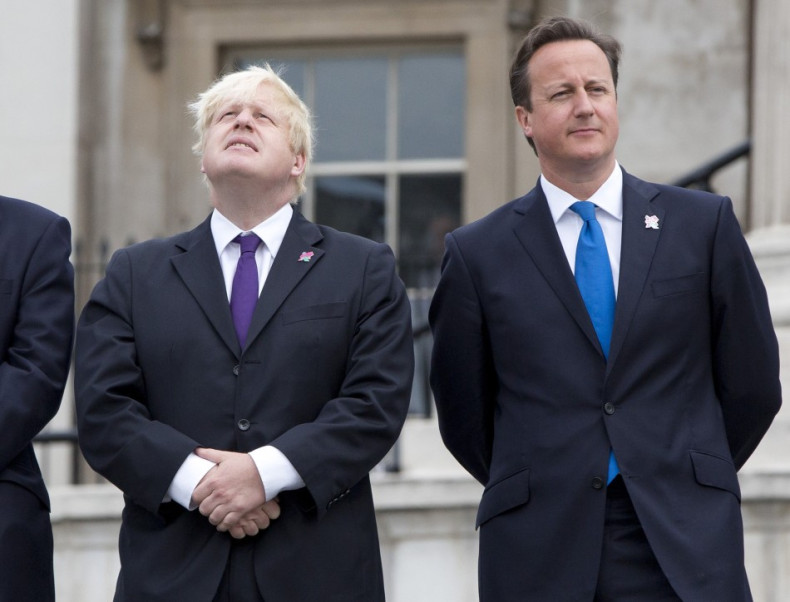 Boris Johnson put his EU referendum rivalry aside and backed David Cameron after the prime minister faced questions over his family's financial affairs amid the Panama papers scandal. The outgoing Mayor of London dismissed the row as "absolute tripe" as he joined Conservative City Hall hopeful Zac Goldsmith on the campaign trail on 6 April.
"As far as I can see, even a close study of The Guardian, I cannot see what they are blathering on about, I really can't," he told LBC Radio. "The prime minister has made a very clear statement that he doesn't have a trust or any income from trusts and all the rest of it – It seems to be a load of absolute tripe."
Johnson also clarified that he did not have any offshore holdings, joking "I wish". The Leave campaigner's comments come after Downing Street was forced to stress that Cameron's wife (Samantha) and children do not benefit from offshore funds or trusts either.
The clarification followed the revelation that Cameron's late father, Ian, was reportedly a client of Mossack Fonseca, the Panamanian law firm at the centre of a tax-evasion scandal. The Guardian reported in 2012 that the former stockbroker was a senior director at Blairmore Holdings, which operated out of Bahamas and was registered in Panama.
The company, which was founded in 1982, apparently moved from to Ireland in 2010 – the same year that Cameron became prime minister. "The company had been moved because its directors believed it was about to come under more scrutiny," a source told The Telegraph.
Meanwhile, HM Revenue and Customs (HMRC), as well as other tax authorities across the world, has launched investigations into the Panama papers.
Labour leader Jeremy Corbyn has even suggested that the British Virgin Islands, where Mossack Fonseca apparently incorporated some companies, should be taken under "direct rule" by the UK.