Refugees have been camping on a road close to the border crossing that connects Greece to Macedonia in protest against the closure of the Macedonia railway station. The station is a key element in their journey, which has been used by at least 500,000 refugees since August 2015, as it allows them access to the Balkan Peninsula, a stopover for those who are trying to reach Western European countries.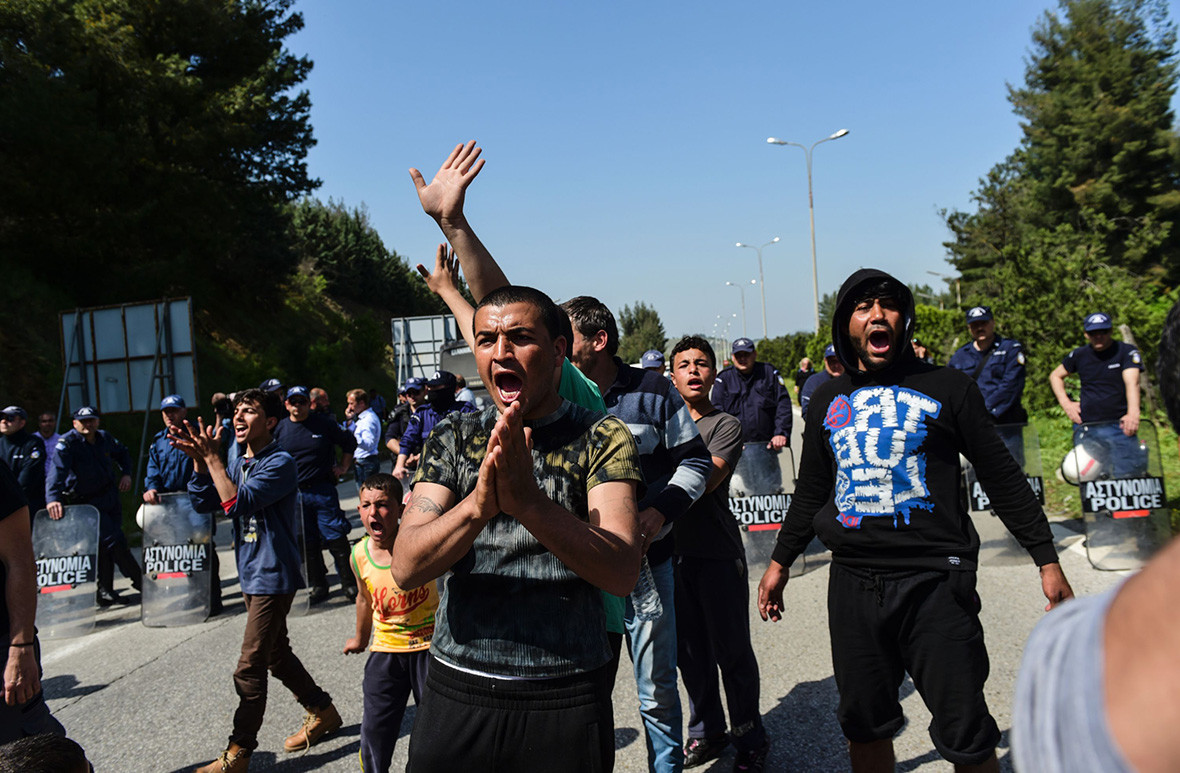 Hundreds of cars travelling on the roads were unable to pass through, with many protesters using sticks and rocks to prevent motorists from doing so. Greek riot police confronted those who were obstructing the cars, forming a human shield between the desperate refugees and angry motorists to avoid aggravation from either parties. Reuters reported that a female motorist, who had tried to break through the blockage, suffered a heart attack when her car was stopped and hit by several people.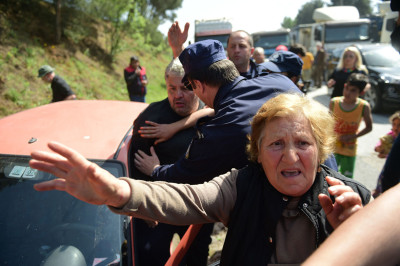 Refugees have been blocking hundreds of vehicles since 4 April. This comes after the controversial agreement that was made between the EU and Ankara to ship refugees from Greece back to Turkey. The deportations have since been suspended, a day after the first batch of people was sent back from the islands of Lesbos and Chios.
"We protest against deportation. We risked our lives to get here by sea. Returning to Turkey means we will lose everything and be facing many security problems," Ahmed, a Syrian refugee who was protesting on the road, explained to Reuters.
There are some 12,000 refugees who are currently stranded on the Greek side of the Greece-Macedonia border, occupying a make-shift camp in Idomeni, a village close by. Yet conditions in the camp are worsening, and the United Nations Refugee Agency, known as UNHCR, claims the camp does not meet humanitarian standards with many living in tents with limited resources, while others have transformed abandoned train carriages into homes.