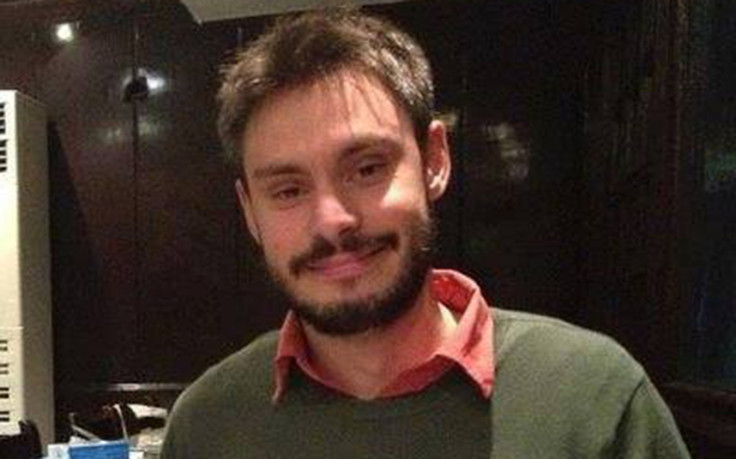 Cracks appeared in Egypt's official line over an Italian student's murder in Cairo, as a team of investigative detectives on the case were due to hand an in-depth report over to their Italian counterparts. Giulio Regeni was found dead in February, his body showing signs of torture, just days after he disappeared on the anniversary of the Arab Spring protests.
Egyptian prosecutors have blamed the killing on a criminal gang but Rome has rejected the explanation amid pressure from local media claiming that Egyptian authorities were involved.
Speaking to two newspapers, sources have named the alleged perpetrator as Major General Khaled Shalaby, the director of investigations in Cairo's twin town of Giza, adding that the Egyptian government might be willing to give him up to put the controversial case to bed.
Shalaby, who has a rare previous conviction for torture, came under the spotlight shortly after Regeni's body was found dumped half-naked off a suburban road. Shalaby dismissed the death as a road accident.
On 6 April an anonymous informer at La Repubblica said it was Shalaby who first ordered the arrest of the 28-year-old student. Having a deep knowledge of the case, the source revealed undisclosed details of the torture suffered by Regeni and these details were later confirmed by Italian forensics who had examined the student's body. The Italian daily said the informer, though unnamed, claimed to be a member of the Egyptian intelligence.
According to the informer, Shalaby placed Regeni under surveillance due to his contact with independent union leaders and opposition activists. The general supposedly ordered the student to be held for interrogation, as Egypt marked the anniversary of the uprising that ended the long rule of autocratic president Hosni Mubarak on 25 January.
The University of Cambridge PhD student was reportedly taken to a police station in Giza and beaten, having refused to answer questions unless in the presence of an Italian embassy representative and a translator.
He was then transferred to a security services structure and later to a military intelligence building where, because he refused to cooperate, the torture allegedly continued. He was deprived of water, food and sleep, left standing naked in a waterlogged room electrocuted every 30 minutes, whipped under the feet, stabbed with a bayonet, and burnt with cigarettes on his neck and ears.
The informer claimed Egypt's Interior Minister Magdy Abdel Ghaffar and President Abdel Fattah el-Sisi were at some point informed of the student's whereabouts. After a week, Regeni eventually collapsed and died. His body was then transferred to a refrigerated military morgue until it was decided at a security meeting to dump it on a roadside to make the death look like the result of a robbery or a sexually related crime, the source said.
The account was published as another source separately told La Stampa newspaper that Egyptian authorities were ready to sacrifice Shalaby – naming the investigator as the perpetrator – as they meet with Italian prosecutors in Rome on 7 April. Egyptian detectives are expected to hand over a 2,000-page report on the murder, though the contents are said to be at the centre of a dispute between Egypt's competing security agencies.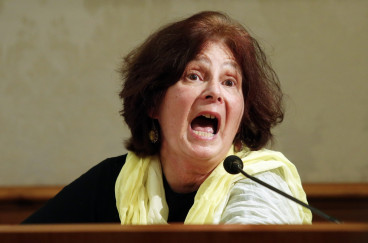 In an unusual move for a state-run publication – in a front page editorial – the editor of Egypt's top state newspaper warned that the country faced serious consequences if it failed to deal with the fallout from Regeni's murder.
"The naive stories about Regeni's death have hurt Egypt at home and abroad, and offered some a justification to judge what is going on in the country now to be no different from what went on before the Jan. 25 revolution," wrote Al-Ahram's Editor-in-chief Mohammed Abdel-Hadi Allam.
The incident has certainly damaged Egyptian-Italian relations. On 5 April Foreign Minister Paolo Gentiloni warned Rome would take "immediate and proportional measures" if Egypt, which has in Italy its biggest European Union trade partner, failed to come clean by disclosing all information about the killing.
Speaking to the senate, Gentiloni didn't detail what type of measures could be put in place but Regeni's parents had previously called on the government to mark Egypt an "unsafe" country hitting its already struggling tourism industry.
The Egyptian foreign ministry replied saying Gentiloni's comments "complicate matters further" while President Sisi renewed his pledge to transparency and full co-operation with Italian investigators.