Abortion clinic forced to close in UK: We need 'buffer zones' to protect women's reproductive rights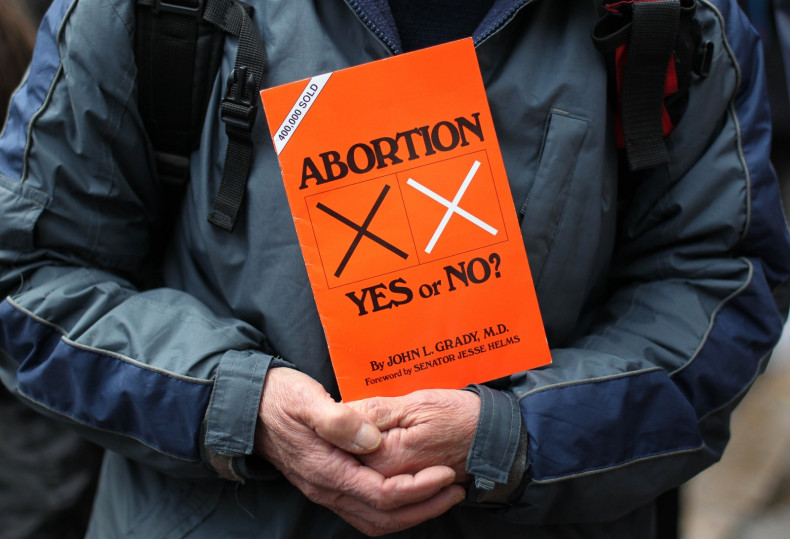 Pro-life protesters have forced the closure of an abortion clinic for what is understood to be the first time in Britain, in a move that appears to parallel the anti-abortion movement in the US. The British Pregnancy Advisory Service has confirmed a clinic has been forced to close as a "direct result of protest activity – a first in the UK" – but said it could not specify which clinic had shut as it was not one of theirs.
Anti-abortion picketing is becoming increasingly visible in Britain. Women who have made the decision to terminate their pregnancy are confronted with protesters wielding placards and banners emblazoned with images of dismembered foetuses. In response to this rise, MPs in June urged police to implement "buffer zones" to stop protests outside clinics – a move condemned by anti-abortion advocates as an infringement on freedoms of speech and peaceful protests.
But do we really have to choose between free speech and the fundamental right for women to make their own reproductive decisions, or is it just anti-abortion rhetoric pedalled by pro-lifers?
Contrary to the claims of anti-abortion groups, buffer zones around medical centres would not interfere with the right to freedom of speech or the right to a non-violent demonstration. Such zones are designed to limit how close protesters can approach a clinic to greater protect women and staff against intimidation and harassment.
In British Colombia, a hospital or clinic is protected by a 50m zone and an abortion provider is surrounded by a 160m zone. Outside of these areas, where women are potentially at their most vulnerable, campaigns against women exercising their sexual and reproductive health rights can go on unabated.
Introducing buffer zones would prevent demonstrations interfering with legally available advice, counselling and medical treatment. Whether through legislation or by picketing and intimidation outside clinics, restricting access to safe abortions only succeeds in pushing the procedure underground.
Centuries of history tells us women are going to get abortions whether they are allowed or not. As already seen in Ireland and other nations which have restricted access to the procedure, it creates a two-tier problem in which the wealthier travel abroad for an abortion and the poorest seek dangerous, backstreet operations. Unsafe abortions are one of the main contributors to maternal deaths worldwide.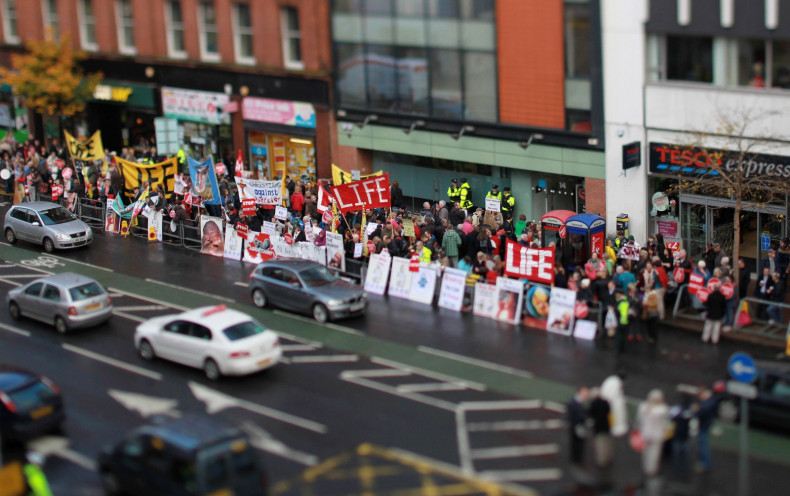 Although pro-life groups in the UK deny physically restricting access to medical centres, allowing protesters outside clinics only reinforces the myth that women who decide to have abortions are reckless, irresponsible or evil. There is no consideration for the variety of reasons why women have the procedure – whether they simply do not want a baby, have been raped or are financially unable to support a child.
While the right to protest must be upheld, so must a woman's right to privacy. The pro-life organisation Abort 67, which frequently pickets clinics in London but is not known to be the group that motivated the recent closure of a clinic, told IBTimes UK its demonstrations have carried body cameras in order to have evidence if members are ever accused of bullying or harassment.
Andy Stephenson, founder of the group, said the "abortion lobby" had fabricated the allegations of harassment of women entering clinics. "It is an attempt to mislead the public and the authorities as to what is going on outside abortion centres in much the same way that they mislead and exploit their customers as to what goes on inside the abortion centres," he told IBTimes UK.
He also said no illegal activity had ever been recorded and emphasised the group sought to "empower" women and their choices. But does the footage document the distress caused at such a blatant lack of respect for the women seeking advice, support or treatment?
These kinds of protests are an elusive form of violence against women, thinly disguised under the veil of informing women of the truth about abortions. Abort 67 believes it is educating women – using graphic banners – about the offence of abortion. But suggesting women need a picture of a cut-up foetus to make sure they have made the right decision about their bodies and families smacks of an ideology that thinks very little of them.
The decision to have an abortion is personal and complicated, and the likelihood of a woman undergoing an abortion without an informed decision is low to non-existent. Evidence suggests the majority of women who have made the decision to have an abortion – for whatever reason – believe they made the right choice. Last week, a US study found 95% of women do not regret their abortions.
With this in mind, women should be trusted to make their own decisions about their bodies, families and lives. By following Canada's lead and creating an area free of coercion, women have the choice to access a legal abortion safely and in private.