An ex-Russian special forces fighter turned his home into a fortress and built his own 'Iron Man' suit of armour after developing paranoid delusions when debt collectors pestered him, according to local reports.
Forty-year-old Anton Maltsev, a veteran of the Kosovo and Chechen wars, built an arsenal of weapons at his flat just outside Moscow so he could defend himself against representatives of a bank that had given him a mortgage.
His home was rigged with trip wires connected to pepper spray and live grenades, Crime Russia reported.
Maltsev was cleared of arms trafficking charges after being deemed psychologically unfit to stand trial.
He was charged in 2016 after police found dozens of guns including a Kalashnikov, 8kg of explosives, grenade launchers, a crossbow and an assortment of ammunition at his apartment in the Moscow suburb of Pushkino.
A bomb squad had to diffuse the home-turned-fortress after a debt collector activated a tripwire. Many of Maltsev's weapons had been modified by the ex-soldier, who was highly skilled.
But perhaps the most remarkable piece of hardware owned he owned was an exoskeleton suit of armour he had personally crafted out of a titanium alloy. It was designed to be worn with a bullet-proof vest, of which he had many.
The veteran's troubles began when he became unable to repay a $60,000 (£44,000) loan from 2008, which he had used to buy the apartment.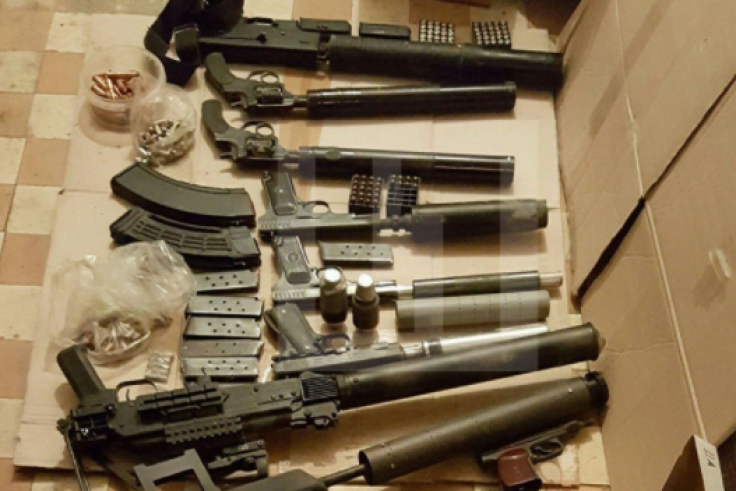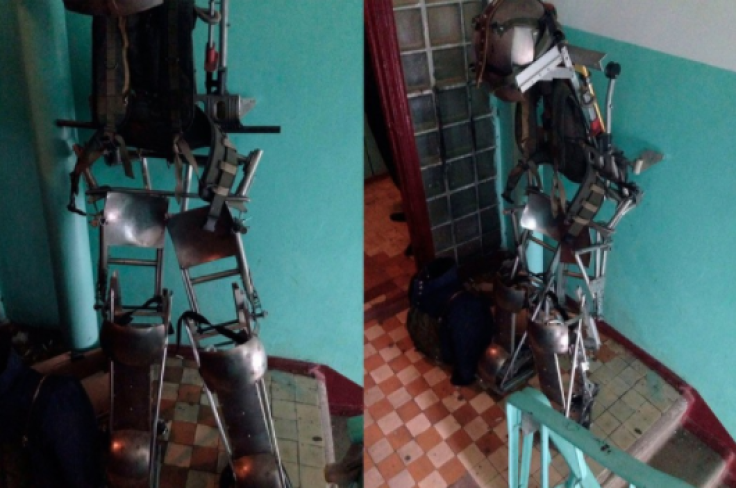 A court heard he became convinced debt collectors from the bank were a threat to his life, and fortified his home accordingly. His attorney said the troubled man did not know what he was doing and demanded the case be thrown out.
Maltsev remains under psychological supervision and will soon be assessed by a state medical board. However, he will not be going to jail, after a judge pardoned his actions on grounds of mental unfitness.
The judge ordered the Iron Man suit to be destroyed.