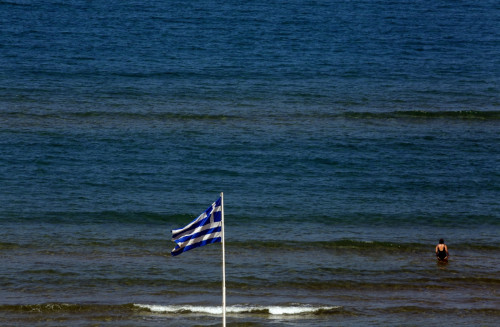 A couple have been fined £630 for taking their three children on a holiday to Greece during a school term.
Stewart and Natasha Sutherland from Telford took Rhiannon, 15, Sian, 13, and Keane, 6, on a week long holiday to Rhodes in September 2012.
Telford Magistrates' Court heard the couple had not been permitted by two schools to take their children out of classes.
The couple insisted they booked the trip before new legislation was introduced in October 2012, which states that schools do not have to allow pupils leave during term time.
Although the parents wrote to the school before the legislation was enforced, the holiday was not authorised and the couple were allegedly warned they could be fined.
In addition to the fine, the couple were told to pay a victim surcharge, which brought the total to £993.
Initially, the couple were fined £360 - which was doubled when they failed to pay within 21 days by Telford and Wrekin Council.
Mr Sutherland told ITV News that he had been unable to take time off from his work, which coincided with the school holiday periods.
The council told ITV that the policy reflected the "national and local priority of raising the educational achievement and attainment of pupils".