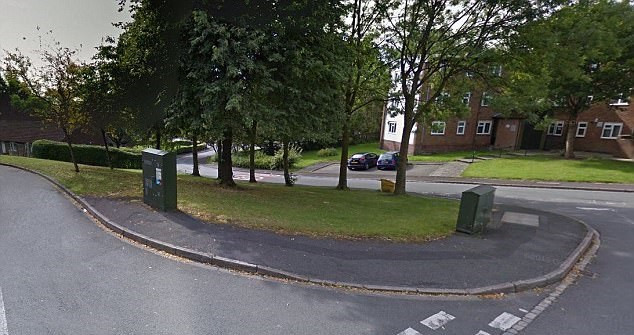 Parents in the Blackley area of Manchester have been warned of an attempted abduction of an 11-year-old girl as she walked to school.
The incident on Wednesday 10 January at 8.30am, was caught on a local resident's CCTV camera. The video, which has been handed over to detectives at Greater Manchester Police shows a hooded man walking behind the girl as she walks to school.
The girl, who is seen in a pink jacket and holding a plastic bag, becomes aware of the stranger behind her as he quickens his pace. As she passes by some bushes he grabs hold of her.
The girl manages to break free and is seen running away, still holding the plastic bag. She raised the alarm and was unharmed in the incident.
The man is seen in the video wearing a blue jacket, dark trousers and trainers, with his jacket hood pulled up and his face concealed.
It's the second attempted abduction in the area in as many days, prompting fears that the incidents are connected. Just a day earlier, a letter was sent to parents of pupils at nearby Crab Lane Primary School warning them of a similar incident.
The letter, penned by Crab Lane Primary School headteacher Pat Adams, said: "The matter was reported to police immediately and the child was able to give a good description.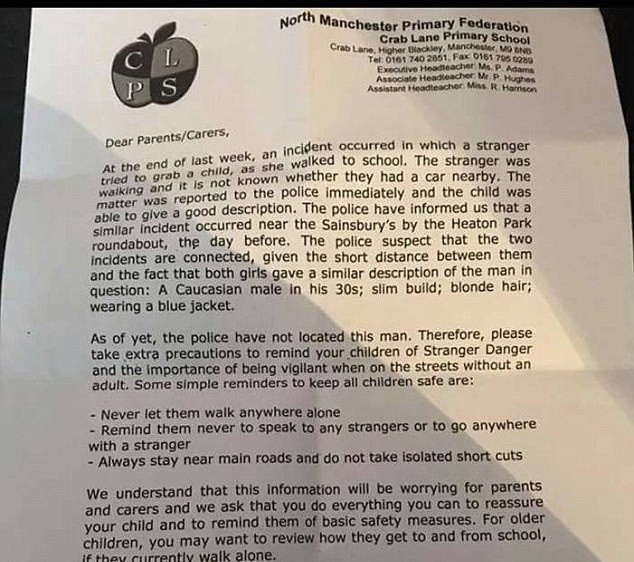 "The police have informed us that a similar incident occurred near the Sainsbury's, by the Heaton Park roundabout, the day before.
"The police suspect that the two incidents are connected, given the short distance between them and the fact that both girls gave a similar description of the man in question.
"Therefore, please take extra precautions to remind your children of 'stranger danger' and the importance of being vigilant when on the streets without an adult."
The suspect is described as a slim, white man aged in his 30s with blond hair and a blue jacket.
Police said no one has been arrested as yet and enquiries were continuing, Mail Online reports.