Paris attacks: Anti-Muslim tensions flare up as Isis releases new video urging 'holy war'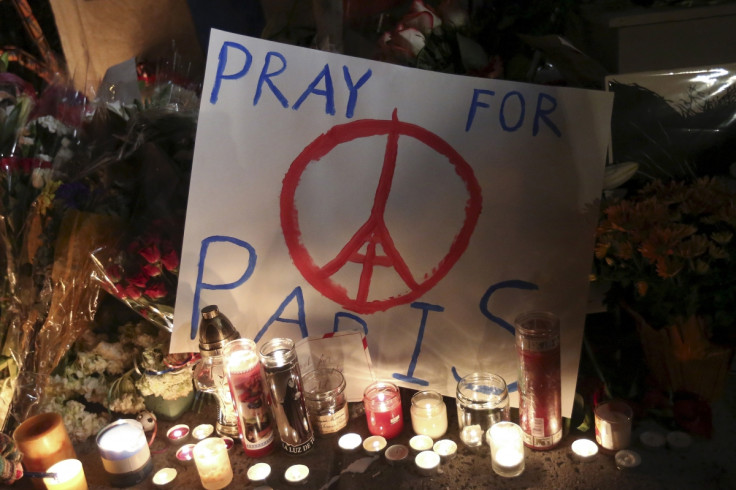 Far-right elements are stoking anti-Islam tensions in some parts of France in the aftermath of the Paris terror attacks even as Islamic State (Isis) released a new video calling for a "holy war" against France. It is unclear when the undated video was made but the footage surfaced online through jihadist channels hours after the massacre in the French capital.
Protests by far-right groups have broken out across France which has the highest Muslim population - 7.5% - in western Europe. The protesters also disrupted solidarity rallies held in support of the victims. Some campaigners held placards which read "Throw out Islamists" while others shouted slogans such as "Out the Muslims" during the rallies.
The anti-terror demonstrators hit back at the right-wing groups by shouting "Get out Fascists". According to reports, the Muslim community is bracing for a potential backlash.
France witnessed deadly coordinated terror attacks, the second such major assault in 2015, killing at least 129 people and leaving hundreds of others injured. After a similar Islamist attack in January 2015 over the Charlie Hebdo cartoons mocking Muslims, there was a spate of attacks against Muslims during which mosques were vandalised.
Amid the tensions, the IS video that has emerged calls on Muslims across Europe to take up the jihadist fight. The extremist in the undated video, according to a FBI document cited by NBC News, urges: "Indeed, you have been ordered to fight the infidel wherever you find him. What are you waiting for? There are weapons and cars available, and targets ready to be hit."
© Copyright IBTimes 2023. All rights reserved.