Paris attacks: Extracts from Islamic State Dabiq interview with Abdelhamid Abaaoud – alleged mastermind of carnage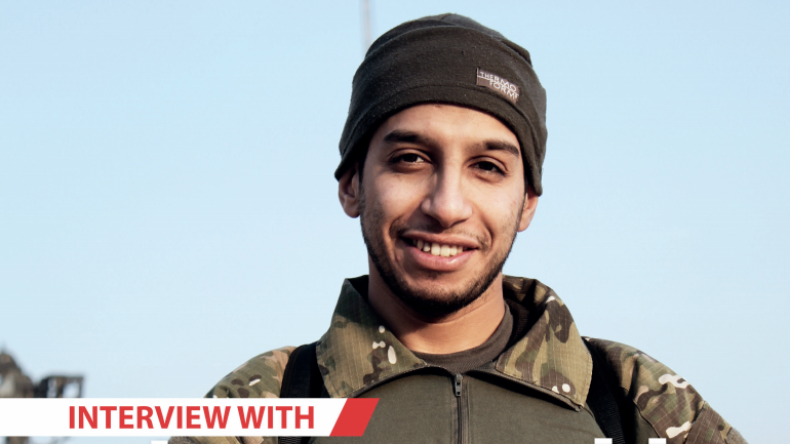 Abdelhamid Abaaoud told Islamic State propaganda publication Dabiq magazine that he was very nearly caught after being stopped by a police officer in Belgium who then let him go after failing to recognise the alleged mastermind of the Paris attacks.
The 27-year-old IS militant was interviewed after returning from Europe earlier this year to Syria via Greece on the back of three failed terror attacks in mainland Europe.
In a long and often rambling interview, framed within Islamic State's warped view of the world, Abaaoud describes his flight from Belgium, where he was born, after Belgian officials broke up the terror cell he was leading in Verviers in January.
Below are some of the claims Abaaoud has made through the IS propaganda outlet. They have been edited to remove the more offensive and irrelevant aspects of the assertions:
"Q: Was it difficult for you to go to Belgium?
"A: We faced a number of trials during the journey. We spent months trying to find a way into Europe and ... we succeeded in finally making our way to Belgium. We were then able to obtain weapons and set up a safe house while we planned to carry out operations against the crusaders.
"Q: How did ... media get a hold of your picture?
"A: A brother had taken video footage of some of us before a battle, but his camera got lost and was later sold... to a Western journalist. I suddenly saw my picture all over the media ... I was even stopped by a [police] officer who contemplated me so as to compare me to the picture, but he let me go, as he did not see the resemblance!
"Q: Tell us about your journey to Sham [the Levant].
"A: I was able to leave and come ... despite being chased after by so many intelligence agencies ... My name and picture were all over the news yet I was able to stay in their homeland, plan operations against them, and leave safely when doing so became necessary."