On 29 June 2014, jihadist militants declared an Islamic caliphate, extending from Aleppo in northern Syria to Diyala province in eastern Iraq. The al-Qaeda offshoot rebranded itself simply the Islamic State (Isis) and named leader Abu Bakr al-Baghdadi the Caliph, or ruler.
This declaration came weeks after the jihadis took control of Mosul, Iraq's second-largest city. This was followed by Saddam Hussein's hometown of Tikrit and smaller communities in the Sunni heartland as government forces melted away.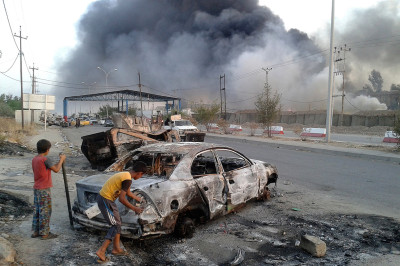 In August, Isis advanced into Iraq's northern areas, home to a large part of the country's Christian communities. Some 200,000 people were forced to flee as the militants captured Sinjar. Some 30,000 Yazidi refugees became trapped in the Sinjar mountains.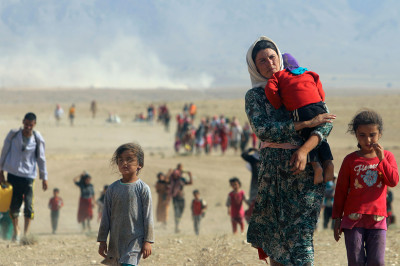 The US began targeting Islamic State with air strikes, citing the humanitarian plight of Iraq's minorities, like the Yazidi. Islamic State responded by releasing a video showing a jihadi beheading James Foley, a 40-year-old American journalist. This was the first of many videos showing militants beheading captives.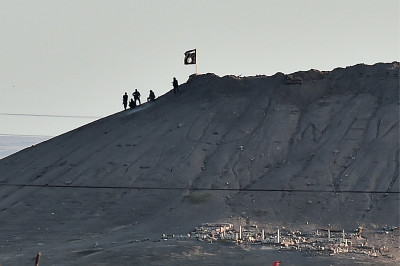 In January 2015, Kurdish fighters finally managed to take control of the Syrian town of Kobani near the Turkish border after fighting Islamic State for months. US-led airstrikes helped turn the tide for the Kurds.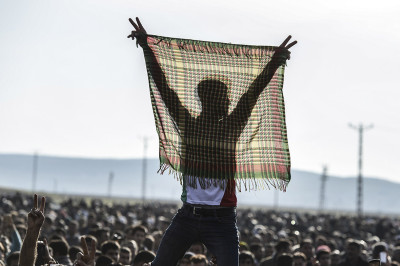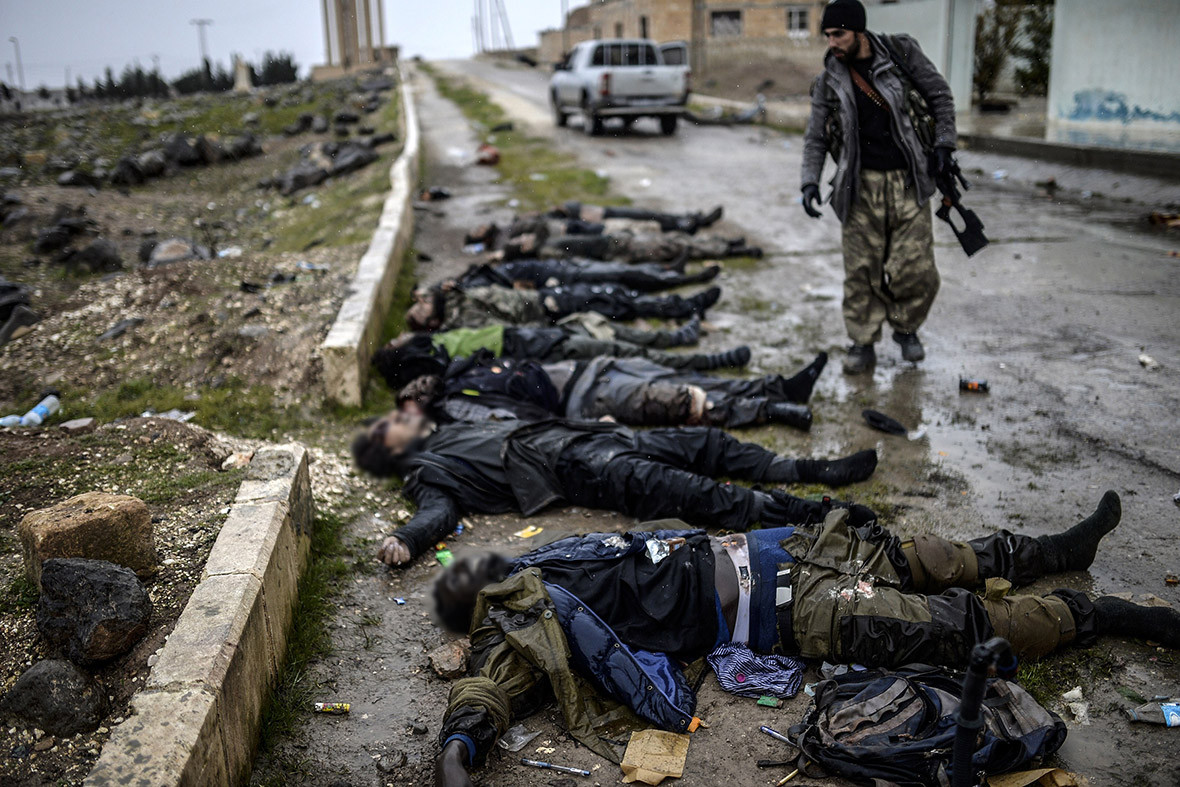 In March, Iraqi troops and allied Sh'iite militiamen entered the Isis-held city of Tikrit, but pulled out when the US-led coalition began air strikes. Iraqi forces finally wrested control of the city from Isis on 1 April, discovering mass graves.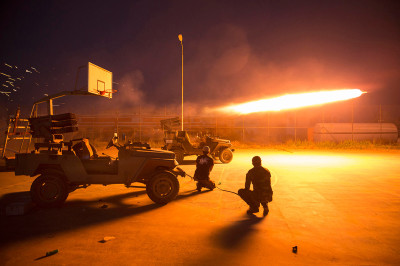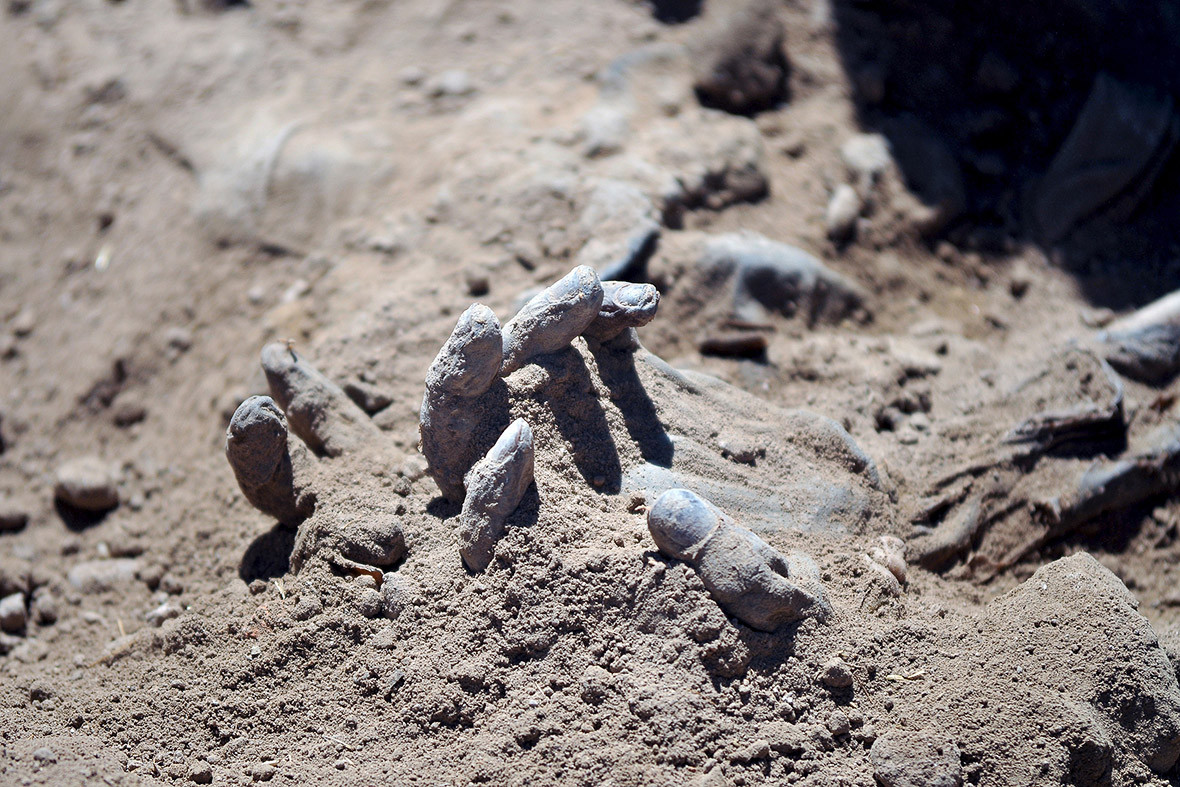 In May, the Iraqi city of Ramadi fell to Islamic State as Iraqi forces abandoned their weapons and armoured vehicles to flee the provincial capital in a major loss despite intensified US-led airstrikes. The ancient Syrian town of Palmyra – home to majestic Roman ruins – was captured by Isis.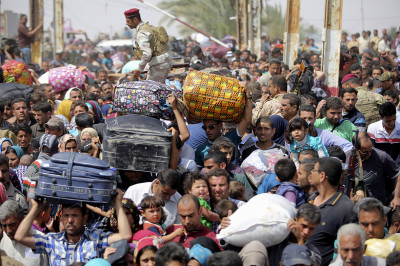 On 16 June 2015, Kurdish fighters took full control of the border town of Tal Abyad, dealing a major blow to Islamic State's ability to wage war in Syria by cutting off a vital supply line to its self-proclaimed capital of Raqqa.