Paris attacks: Alabama and Michigan will not accept Syrian refugees 'to protect citizens'
The governors of the US states of Michigan and Alabama have said they will not be accepting any refugees from Syria over concerns for the safety of their citizens in the wake of the Paris terror attacks. Louisiana's governor is demanding to know how many refugees have been placed in the state.
Governor of Alabama Robert Bentley announced he will be refusing Syrian refugees relocating to the state as he will "not stand complicit to a policy" which could place local residents at harm. In Michigan, Governor Rick Snyder said he while he is "proud of our rich history of immigration" his priority is "protecting the safety of our residents".
Snyder added: "It's also important to remember that these attacks are the efforts of extremists and do not reflect the peaceful ways of people of Middle Eastern descent here and around the world."
At least 129 people died in a series of gun and suicide bomb attacks at bars, restaurants, a concert hall, and the Stade de France in the French capital. At least one of the suspected suicide bombers, 25-year-old Ahmad al-Mohammad, was is reported to have been born in Syria and travelled to Europe via the Greek island of Leros.
US President Barack Obama announced in September during the refugee crisis seen around Europe that he plans to resettle more than 100,000 Syrians over the next year.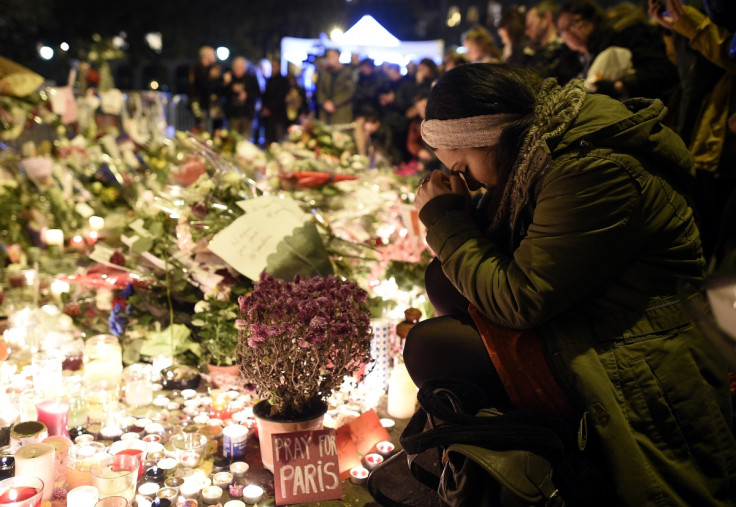 Following the terrorist attacks in Paris, Bentley said he will "oppose any attempt to relocate Syrian refugees to Alabama." He added: "As your Governor, I will not stand complicit to a policy that places the citizens of Alabama in harm's way.
"The acts of terror committed over the weekend are a tragic reminder to the world that evil exists and takes the form of terrorists who seek to destroy the basic freedoms we will always fight to preserve. I will not place Alabamians at even the slightest, possible risk of an attack on our people. Please continue to join me in praying for those who have suffered loss and for those who will never allow freedom to fade at the hands of terrorists."
Elsewhere, Louisiana governor Bobby Jindal wrote a letter to the White House Syrian about refugees that have been placed in his state over concerns "the night of horror in Paris is not duplicated here".
"In light of the fact that some of those responsible for last night's attacks held Syrian passports, what additional protections and screenings will be put in place?" Jindal asked.
He added: "As Americans, we embolden freedom and opportunity to the rest of the world, but by opening up our borders and refusing to collaborate or share information with states, you are threatening that reality. Mr. President, in light of these attacks on Paris and reports that one of the attackers was a refugee from Syria, it would be prudent to pause the process of refugees coming to the United States."
As reported by WWL-TV, a total of 14 Syrian refugees have been resettled in Louisiana: one in Baton Rouge and the rest in New Orleans and suburban Kenner.
© Copyright IBTimes 2023. All rights reserved.