The hostage-taking and execution-style killings in Paris are being compared to a similar terrorist attack in Mumbai that happened nearly seven years ago. Over four days in November 2008, 10 members of an Islamic militant organisation, unleashed 12 coordinated gun and bomb across Mumbai.
Gunmen with AK-47s went on a rampage in the Indian metropolis on the night of 26 November 2008, killing civilians in crowded areas, as well as taking hostages in five-star hotels in the city. The Paris attack was similar, with eight gunmen attacking a concert hall, executing 87 people, and launching attacks on city centre restaurants, killing another 40.
"The Paris attack definitely resembles the Mumbai terrorist attack in terms of low cost, (and) low resources, and carried the various features of 26/11," John Miller, deputy commissioner of intelligence and counter-terrorism of the New York Police Department, told CNN.
Ten terrorists from Pakistan, allegedly belonging to the Lashkar-e-Taiba, an Islamic militant organisation, entered India's financial capital and mounted attacks at five locations. A total of 166 people died and 291 were injured as the siege continued for four days.
The attacks marked the first time militants were dispatched on suicide missions in India.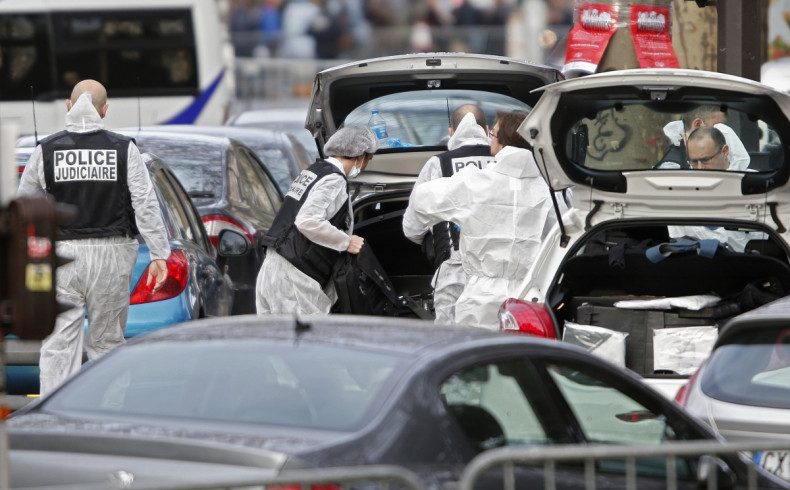 Similarities between the Mumbai and Paris attacks:
Both are global cities with a large number of foreign visitors.
While the popular Leopold Cafe was targeted in Mumbai, gunmen stormed the Parisian restaurants La Belle Equipe, Le Petit Cambodge and Le Petit Carillon.
Both attacks targeted crowded areas – a train station in Mumbai and a concert hall in Paris.
Gunmen picked soft targets in both cities. Little security existed at the Paris venue where the Eagles of Death Metal concert was taking place, while in Mumbai the train station and five-star hotels were not secure.
More than 100 people were taken hostage at the Bataclan concert hall in Paris, while in Mumbai three gunmen held guests hostage at five-star hotels and attacked a house belonging to a Jewish family.
Cheap and readily available AK-47 assault rifles, or similar weapons, were used in both attacks. Knock-offs of the rifles – better known after their inventor's name, "Kalashnikovs" – can be bought for as little as £200 online.
It is not known who carried out the Paris attacks but the Islamic State (Isis) is suspected of instigating the bloodbath, given its record of recent attacks and threats including a video it had specially made for Paris. On social media, IS sympathisers have rejoiced though the terror group is yet to claim responsibility.
French President François Hollande declared in his speech announcing the imposition of a state of emergency in response to the attacks: "We know where these attacks come from."
He did not give any details. France had earlier declared an all-out war against the IS. In September 2013, Hollande hinted that France was ready to begin supplying lethal aid to the Free Syrian Army to defeat the militant organisation.