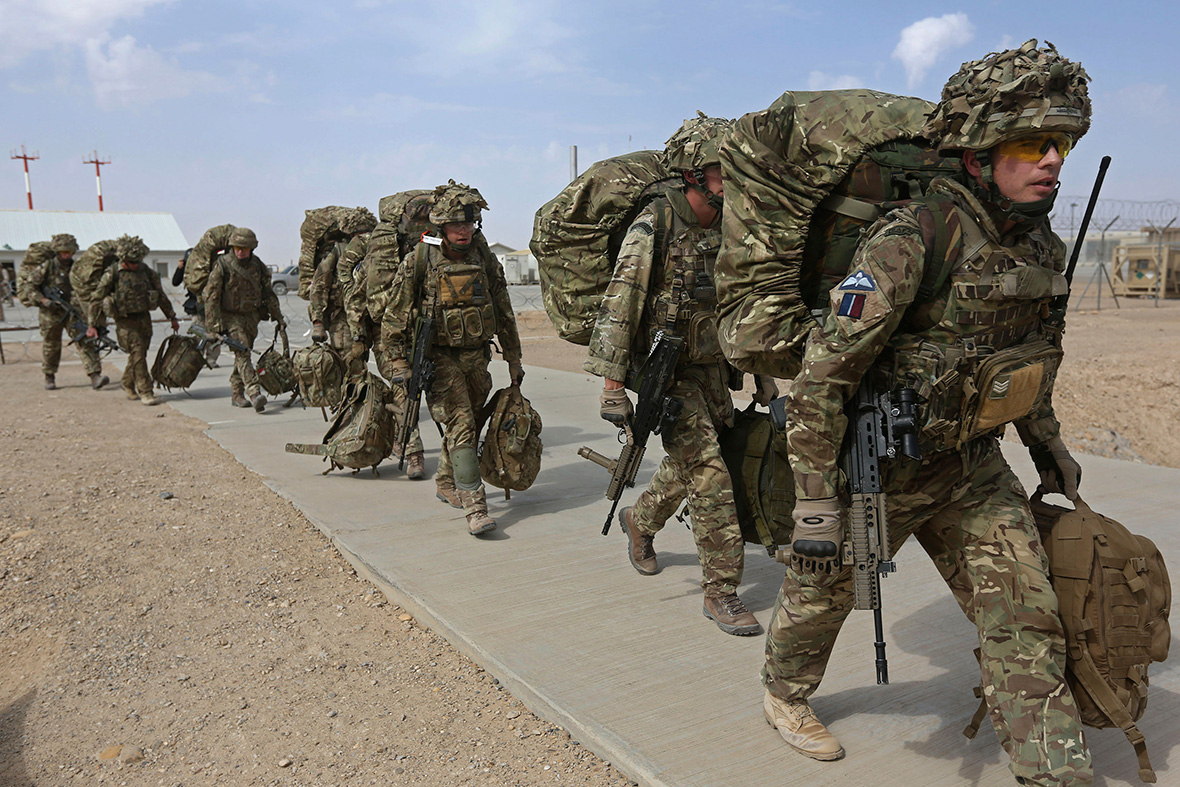 Half of Britons are in favour of sending ground troops to Syria following the massacre of 129 people in Paris by Islamic State (Isis) terrorists, while 31% are against the idea, a survey has found. Also, six out of 10 Britons are backing the bombing campaign against IS with 24% opposing the idea, according to a ComRes poll for the Daily Mail.
The poll conducted on 17 November saw 1061 people above age 18 take part in the survey. The poll shows 78% were worried about attacks on UK soil with 35% saying military action against IS will lead to a terror attack in the country. Moreover, two thirds from the survey say a terrorist gun rampage is inevitable.
The poll has found that 59% are in favour of direct military action if it is carried out alongside countries such as the US and France with the figure rising to 68% if the United Nations sends troops to fight IS. According to the poll, 53% are in favour of closing the UK borders to stop EU citizens and Syrian refugees from moving to the country, while 79% want all EU borders to have thorough checks.
'Put border control under PM'
MPs have said in order to "protect British citizens from harm" the UK borders must be under the control of the government. Prime Minister David Cameron must "on security grounds alone restore complete sovereignty over our British borders from the European Union", Senior Tory backbencher Andrew Rosindell was quoted as saying by the Daily Mail.
After the Paris attacks, Cameron has called for more bombing raids on the IS stronghold. "We cannot expect - we should not expect - others to carry the burdens and risks of protecting our country. It is in Syria, in Raqqa, that Isil has its headquarters and it is from Raqqa that some of the main threats against this country are planned and orchestrated. Raqqa, if you like, is the head of the snake," Cameron was quoted as saying by Sky News.
"We need to stop the problems at their source. We know where much of this problem is coming from: it is IS not just in Iraq, but in Syria," he said.