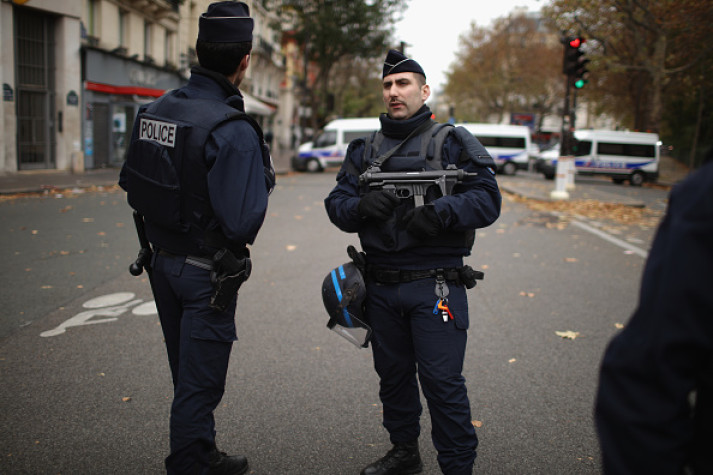 The Paris massacre has put the country's intelligence services in a tight spot. It faces intense and growing scrutiny over the coordinated attacks that saw gunmen and suicide bombers kill 129 people and injure 352, with some asking if they could have prevented the bloodbath.
However, some other say the 13 November attacks were so vast in scale it was near impossible to defend even though the country's security services has, in recent months, foiled at least six planned attacks by Islamic terrorists.
Yves Trotignon, a former counter-terrorism official in the French external service, Directorate-General for External Security (DGSE), said the Paris attacks were modelled on the 2008 Mumbai attacks when terrorists killed as many people as they could in a short time period, mostly targeting crowded public places.
"It is extremely difficult to defend against such an attack once it has begun to be executed. We have seen that not only in Mumbai, but also in Nairobi and Peshawar," Trotignon, who is currently an adviser at Risk & Co, an engineering and risk assessment consultancy, was quoted as saying by The Guardian.
He added: "It is hard to qualify yesterday evening's events as a success for the intelligence agencies. But until we know more about the organisation of the attack and its authors it's impossible to blame this or that service."
The government has been alarmed by the rising number of planned terror attacks in the country, besides the involvement of its own citizens getting in some.
"We have now become the Islamic State's enemy number one. France is the principal target for an army of terrorists of unlimited means," said Marc Trevidic, France's outgoing examining magistrate in counter-terrorism cases.
"Furthermore it's also clear that we are particularly vulnerable because of our geographical position, for the ease of entrance on to our territory for jihadists of European origin," he added. "Our darkest days are ahead of us. The real war that Isis intends to wage on our soil has not yet begun."
After the terror attacks on the satirical magazine Charlie Hebdo in June, the government introduced a range of counter-terrorism measures. Among them was a reorganisation of the counter-terrorism units under the interior minister.
The new measures were intended to increase surveillance power of the security agencies so they could monitor more suspects. Over 1,500 French citizens are among the suspects after travelling to Syria and Iraq. Of them 250 have returned to the country.
Still, Trotignon believes, these measures alone cannot be an effective way of fighting terrorism. He has called for an overhaul of the intelligence services, saying only then identification of real terror threats can be quickly carried out.