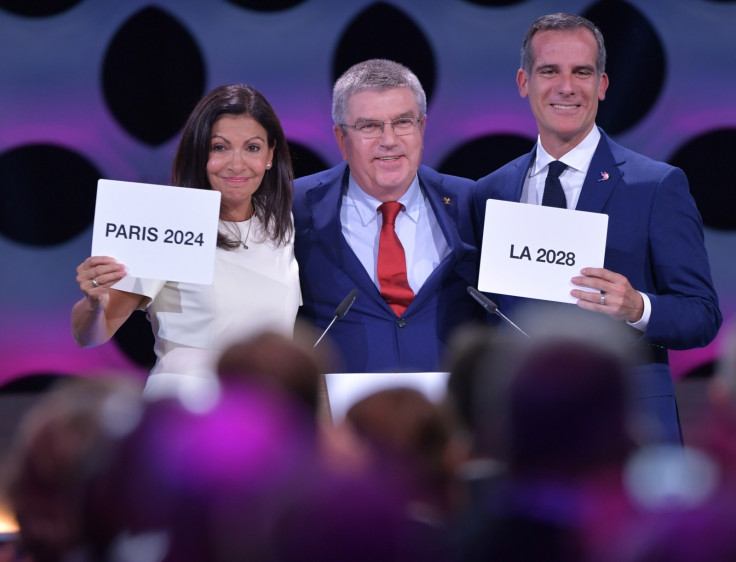 Paris and Los Angeles have won their respective bids to host the 2024 and 2028 Olympic Games, the International Olympic Committee [IOC] has confirmed.
The French capital has twice fallen short in recent years having bid for Games which went to Beijing and London in 2008 and 2012 respectively. But after Hamburg, Rome and Budapest withdrew from the race, they will play host exactly a 100 years on from the last time France held the biggest sporting spectacle on the planet.
Los Angeles had also been in the running to host in 2024 but after negotiations with the IOC, the city has agreed to wait four years and will in return receive a $180m advance that will go to funding youth programmes in the city, according to the LA Times.
LA initially lost out to Boston in competition to become the United's States sole bidder only for the Massachusetts city to withdraw from the race in 2015. The city has twice hosted the Olympic Games in the past in 1932 and 1984.
"Today I am delighted to invite you to join the great family of Parisians, a family which belongs to the world," said the Mayor of Paris, Anne Hidalgo. "With this team, I am very proud and moved to bring the Games back to Paris. At the heart of these Games, we will place young people, who represent our present, our hope and our pride."
"Bringing the Olympics back home to LA gives us the chance to imagine what our city will look like a decade from now," said Eric Garcetti, Mayor of Los Angeles. "LA is a city where the Games are not a barrier to making progress; we know that they are an accelerating force to re-envisioning a better city and a better world in the days ahead as we welcome you back to the City of Angels."
Tokyo will host the next Olympic Games in 2020.