Paris Uber protest: French interior minister calls for UberPop ban in wake of violent revolt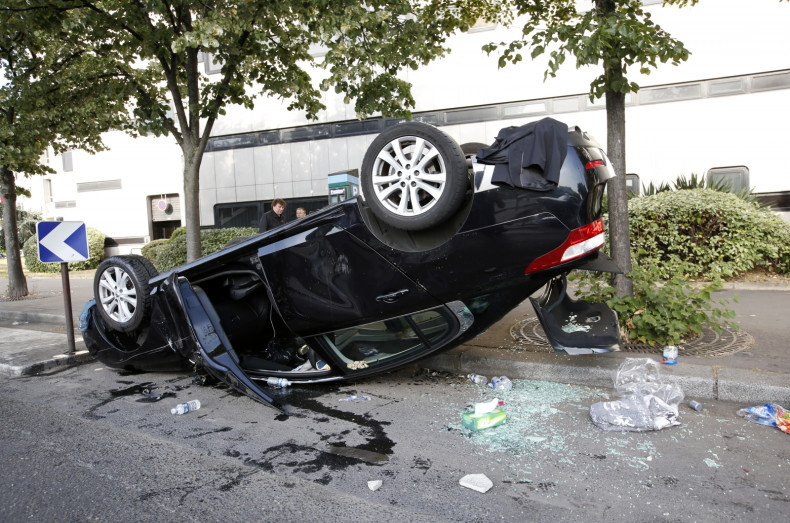 France's interior minister has asked for a nationwide ban of the UberPop ride-sharing application, following violent protests by taxi drivers.
Taxi drivers protested in Paris – and several other cities across the country – by going on strike, blocking roads and setting fire to tyres, preventing traffic from accessing Charles de Gaulle (CDG) airport and Gare du Nord train station. They argue that UberPop (as Uber is called in Europe) is illegal and takes business away from traditional taxi drivers.
Interior minister Bernard Cazeneuve said on 25 June: "I have instructed, given the serious disturbances of public order and development of this illegal activity, the Paris Prefect of Police to take this day an order prohibiting UberPop activity," reports local news site RFI.
Burning tyres and upturned cars
Travellers trying to reach France's major airports and train stations were forced to abandon their cars and walk along motorway hard shoulders. Aeroports de Paris, which operates the city's Charles de Gaulle airport, said on its website: "Access by road is completely blocked. The only way to get to CDG is by train." Photos published by the Reuters news agency show piles of burning tyres and upturned cars blocking major roads.
UberPop continues to operate in France, despite a new law coming into force on 1 January forcing all paid drivers to carry the relevant license and insurance. French officials claim Uber is now illegal under the new law, but courts have allowed it to continue operating in the country for now, pending a ruling on its legality from a constitutional court; Uber's case there began on 23 June.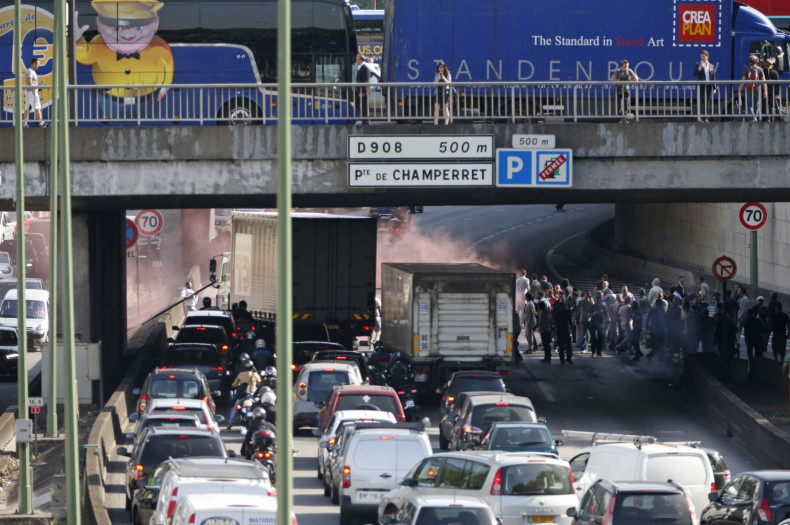 The smartphone application links drivers signed into the service with customers looking for a ride; the driver takes them to where they want to go using his satellite navigation system, then payments are processed through the app, so no cash is exchanged.
Based in California, Uber is currently worth $40bn (£25bn) and has 1m million users in France. Uber often charges less for journeys than traditional taxis. But Uber drivers are not regulated in the same way, prompting cabbies to complain.
'We are truly sorry...but we're not doing this lightly'
A representative from the FTI taxi union in France claimed to Bloomberg that Uber and other such services are responsible for taxi driver revenue falling between 30% and 40% over the past two years.
Speaking to French television channel BFM, Serge Metz, head of a taxi firm called G7, said: "We are faced with permanent provocation [from Uber] to which there can only be one response: total firmness in the systematic seizure of offending vehicles." Metz added: "We are truly sorry to have to hold clients and drivers hostage. We're not doing this lightly."
Singer Courtney Love was caught up in the chaos, tweeting to say her car was "ambushed" and the driver was "taken hostage". She added: "Is it legal for your people to attack visitors? Get your ass to the airport...this is France?? I'm safer in Baghdad."