Passenger films United Airlines plane catching fire while flying between Chicago and Miami
The flight was forced to return to O'Hare airport after the incident.
Terrifying footage of a United Airlines plane catching fire shortly after take-off from Chicago's O'Hare International Airport en route to Miami has surfaced online.
The clip – captured by a passenger inside the plane – shows a fire spitting out of the plane's right jet engine.
The flight was turned around and landed safely back at O'Hare at around 8.30am Thursday (1 June) – an hour after take-off, according to CBS Chicago.
The incident was witnessed from the ground by Marco Vargas, who was driving near the airport.
"I was just driving, and I couldn't focus my vision on it, so I couldn't identify it," he told CBS.
"It was a long flame shooting out of the right engine. I called 911. They told me that somebody else had made that report, too, so I'm not the only one who saw it. When I arrived where I'm working, other people told me 'Did you see that plane?' Yeah, I saw it."
Aviation authorities say a bird strike, which affects around 300 flights a year in America, caused the problem.
United Airlines has been the subject of several difficult headlines in 2017. Most infamously, it agreed to pay compensation to doctor David Dao after he was knocked unconscious while being dragged off a plane that United had overbooked.
In May, a mother-of-two said she had been forced to urinate into a cup when United Airlines cabin crew staff refused to let her use the toilet.
The airline's staff walked into another scandal last week after accusing a gay man of inappropriately touching his son on a North Carolina-bound flight.
United apologised for the false allegation, adding: "Our customers should always be treated with the utmost respect and we have followed up with our customer to apologise for the misunderstanding."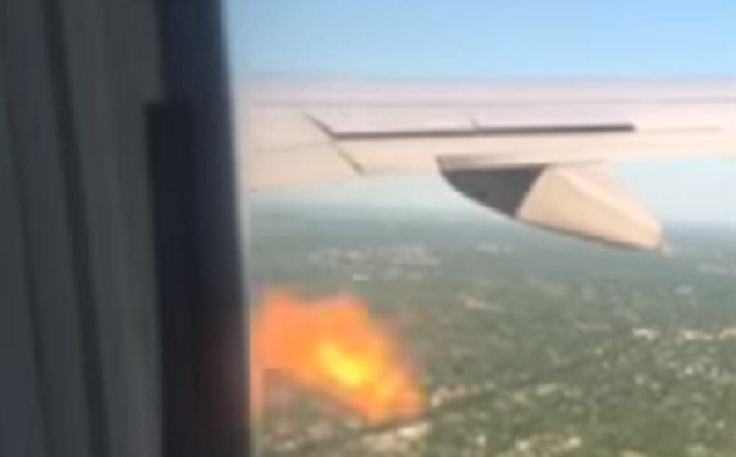 © Copyright IBTimes 2023. All rights reserved.