A London taxi driver thought he was a dead man when a violent passenger smashed a wine bottle over his head, then stabbed him in the throat with it and robbed him – for just £10.
Trainee black-cabbie Matt is so traumatised by the incident that he may never drive a taxi again – leaving him unable to provide for his pregnant wife and their unborn child.
The 44-year-old was driving a minicab through South London in the early hours of Sunday 19 November when his passenger asked him to park in a quiet alley, then turned nasty.
"From out of nowhere, he hit me around the head with a wine bottle, which smashed, but I couldn't do anything because I had my seatbelt on," Matt said.
"Next thing, he was on top of me sticking it into my throat and going through my pockets trying to find money."
"I tried shouting at him: 'I've got a wife and child and a baby on the way.' He put his hand over my mouth and kept telling me: 'Shush'. I said the money is in the boot, as a decoy, and tried to run but kept falling over," he added, in conversation with the London Evening Standard.
The family man dragged himself to a nearby petrol station and emergency services were called. He was rushed to hospital where his throat was "stitched back together". Meanwhile, the robber made off with "less than a tenner", he added.
Matt is thankful to still be alive, but the psychological damage he suffered as a result of the attack may have a huge impact on his career.
"I've never been so scared in all my life... I've lost all faith and don't see how I can drive a cab again," he said.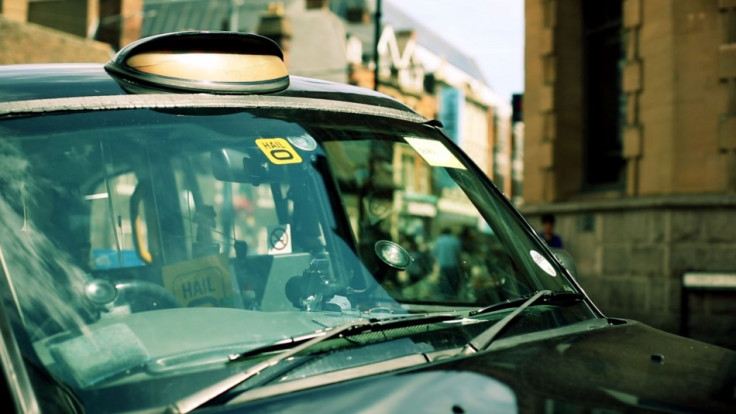 His best friend, also a trainee taxi driver – or "knowledge boy" – has set up a GoFundMe encouraging the taxi driver community, and others, to reach into their pockets and help Matt out at a time of great need.
The Metropolitan Police said: "A 32-year-old man was arrested on suspicion of robbery and released under investigation. Witnesses should call 101 or Crimestoppers, anonymously, on 0800 555 111."