Four people have died after an aircraft and a helicopter crashed in mid-air over Buckinghamshire.
Two people were killed in each aircraft, Thames Valley Police said. Ambulance crews said they were treating "a number of casualties" at the scene of the crash.
Both aircrafts plummeted near the iconic stately home of Waddesdon Manor, near Aylesbury, after colliding at around midday on 17 November.
Initial reports suggested that they had plunged into the grounds of the home, which is owned by the Rothschild Foundation. However, the estate said in a statement this was not the case.
A plume of smoke rising into the sky could be seen close to Waddesdon Hill.
A local resident told MailOnline: "My father heard a loud bang. My mother said a man, who I think was someone who had been out walking nearby, then went running up to the manor to say there had been a crash.
"It didn't happen directly over the grounds, but in woodland nearby. My father ran up to the scene. Everyone is helping the emergency services."
Both aircraft involved in the mid-air collision came from Wycombe Air Park, near High Wycombe, Press Association reported. Online flight path records showed the helicopter departing at around 11.50am.
Supt Rebecca Mears, from Thames Valley Police, told BBC News she could not give any details of the identity or the genders of the victims at this stage and her "first priority" was the next of kin.
She said it was "too early to tell" what might have caused the crash.
A spokesperson for South Central Ambulance Service said: "We received the call at 12.09pm, for a mid-air collision involving a helicopter and an aircraft in Upper Winchendon, near Aylesbury.
"We sent a number of resources to the scene, including a Thames Valley air ambulance, two ambulance crews, two ambulance officers and a rapid response vehicle.
"There have been a number of casualties at the scene, but at this stage this is all we are able to confirm."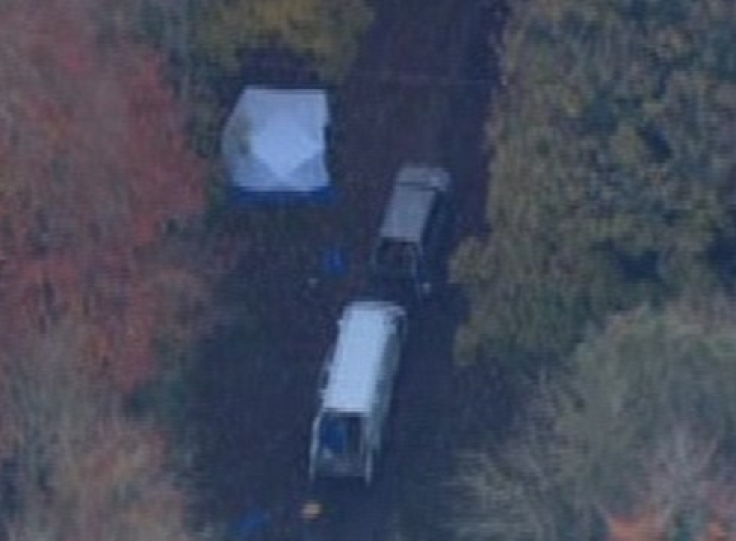 A spokesman for Thames Valley Police, who were called to the incident at 12.06pm, added: "Officers are currently at the scene of an air accident near the village of Waddesdon near Aylesbury.
"The Air Accidents Investigation Branch has been informed and staff are en route to the scene. Fire and ambulance services are also in attendance and preservation of life is first priority."
Bucks and MK Fire service said in a statement: "Firefighters currently assisting other emergency services at scene of air accident near Waddesdon. Air Accidents Investigation Branch informed. Disruption to road network around Waddesdon likely for the rest of the day."
All emergency services are at the scene.