Manchester United full-back Patrice Evra will not be joining Paris Saint Germain in the January transfer window.
The 31 year old, who is out of contract at Old Trafford at the end of next season, was linked with a move to the Ligue 1 side last week.
But the stand-in United captain for the victory over neighbours Manchester City says that, despite his admiration for PSG, he is unlikely to be moving back to his homeland any time soon.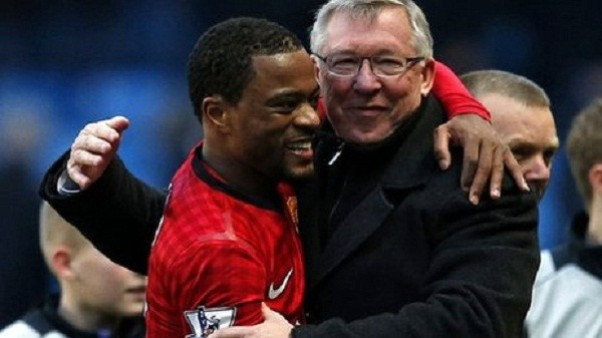 "This is the club from the capital, I have never hidden my love for Paris, even if Monaco will stay my club," Evra admitted.
"It always hurts my heart to see the club not win the championship or qualify for the Champions League.
"It is always a pleasure that Paris is interested by me, especially because I'm Parisian, but you will have to kill [Sir Alex] Ferguson before I come to Paris. There is nothing done and I'm happy in Manchester."
PSG, managed by Carlo Ancelotti, have been linked with moves for both Gael Clichy and Ashley Cole in recent weeks, and despite reaching the last 16 of the Champions League, are expected to add to their squad with five points separating them from league leaders Lyon.
Evra joined United in 2006 and has won four Premier League titles, three League Cups and the Champions League in his six seasons at the club.
The France international has installed himself as the club's No.1 left-back during his time at Old Trafford, and is among United's most consistent performers.
Robin van Persie's stoppage time free-kick helped deliver a derby-day victory for United to put Sir Alex Ferguson side six points clear of City at the Premier League's summit, leaving Evra thrilled at the final whistle.
"I don't know why we like to excite in the game like this and win in the last minute but in the end we win and that's the most important thing," he said.
"It's a derby and when you play a derby it's for winning not just for playing. We couldn't go away with only a draw.
"It's three massive points today. But there's a long way to go, I remember last year we went eight points clear and in the end we lost the league.
"But psychologically it was really important to win against City but it's not done yet."