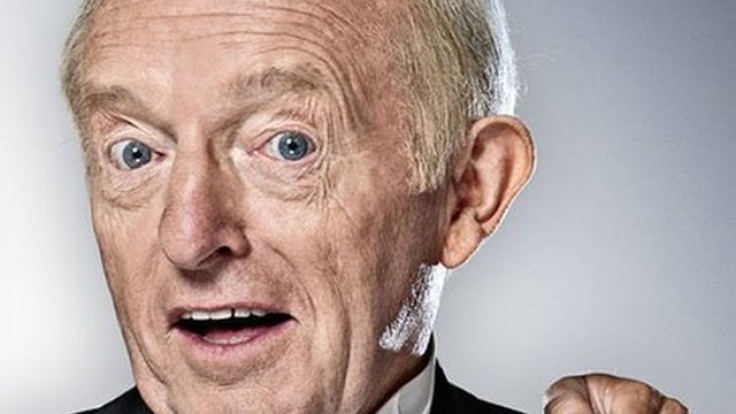 On 17 March, the world lost one of its most prolific and innovative magicians, Paul Daniels, at the age of 77. The entertainer died at home in Berkshire from a brain tumour after being diagnosed with the terminal illness in February and was survived by his wife Debbie McGee and three sons from his first marriage. Today (6 April), Daniels would have turned 78 years old, so IBTimes UK looks back at some of the most magical moments of his life and career.
Born at South Bank in Middlesbrough, Daniels' first job didn't involve any wands, sadly. He stepped onto the ladder as a junior clerk in the treasurer's office of Eston Council before training as an accountant in local government. But he had sorcerous thoughts even as a youngster, referring to his premature thinning hair as "magic". Daniels later sported a wig for the majority of his showbusiness career.
He joined his parents' grocery business and later set up his own shop, which sold mobiles at one point, but gave it all up to pursue his dream career of becoming a magician because he had a few tricks up his sleeve. And good job he did, because he's unarguably the most famous wizard to come out of Great Britain (bar Harry Potter).
His first television debut was in 1970 on the long-running talent show Opportunity Knocks. And although he came second, Daniels must have cast a spell on the audience as it was the start of a spellbinding career and led to him being spotted by TV producer Johnnie Hamp. He was given a regular slot on The Wheeltappers And Shunters Social Club – a variety show on ITV hosted by the late Bernard Manning.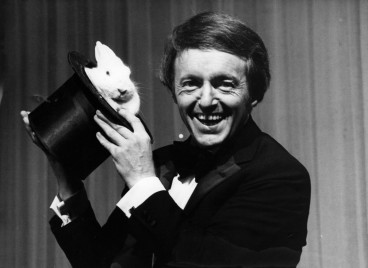 It's reported to have taken Daniels almost 300 performances to perfect his famous spin on the classic ball in the cup trick, but his magic worked a treat on the glamorous McGee as she fell for his charms after meeting in May 1979 during rehearsals for his summer season show in Great Yarmouth. At the time, he was 40 and she was 20. She went on to work with him during his 1980s Bournemouth show and was always introduced by him as "the lovely Debbie McGee" before she became his official assistant on The Paul Daniels Magic Show. He certainly pulled the rabbit out of the hat with that romance.
One of the most memorable moments of Daniels' career is when he managed to make a Link 125 camera vanish into thin air. The 1984 edition of his show sees the magician plucking a member of the audience to help with the complex "camera" trick.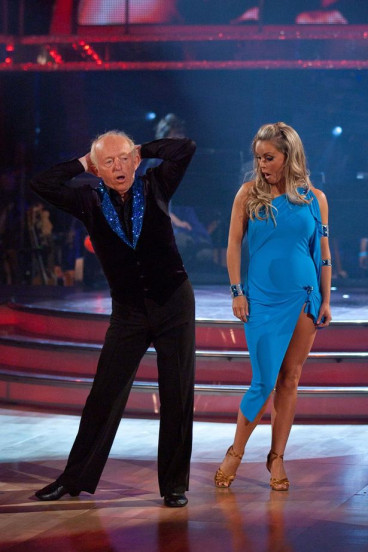 In recent years, Daniels conformed to the evolving world of entertainment by participating in reality shows, including Celebrity Wife Swap and Strictly Come Dancing. He made quite an impression during his stint in the eighth series of the BBC dancing competition (2010) when he was partnered with Ola Jordan, but sadly his magic skills couldn't translate to the dancefloor as they were the second couple to be voted off the series.
One of the most legendary magicians of modern times, Daniels made his mark on the world and stacked up a good amount of awards to show for it. He was awarded the prestigious Magician Of The Year by the Academy of Magical Arts in 1982 – and was the first magician from outside the US to ever pick up the gong. His Easter special of The Paul Daniels Magic Show also won the Golden Rose of Montreaux at 1985's International TV Festival in Switzerland in 1985 – and was also the first recipient of The Maskeleyne – awarded for services to British Magic by The Magic Circle in 1988.
Daniels was laid to rest on 1 April when family and friends gathered to pay their respects to the much-loved entertainer. His ivory coffin arrived at Milton Chapel at Chilterns Crematorium, Buckinghamshire, and was adorned with two joker player cards and a silver wand. A bunch of red roses lay on top accompanied with a handwritten note from his wife McGee bearing her photo. The note read simply: "Love you always, Debbie xxx".