Paul Daniels was laid to rest today (1 April) as family and friends gathered to pay their last respects to the much-loved entertainer. The magician's ivory coffin arrived at Milton Chapel at Chilterns Crematorium, Buckinghamshire, adorned with two joker playing cards and a silver wand.
A bunch of red roses lay on top accompanied with a handwritten note from his wife Debbie McGee bearing her photo. The note read simply 'love you always, Debbie xxx'.
McGee warmly embraced the other mourners as the funeral procession made its way into the chapel for the private service at 12.15pm.
Among the mourners were Mr. Daniels' nephews and his three sons Paul, Gary and Martin. Celebrity friends who came to say a final farewell included comedian Barry Cryer, television presenter Gloria Hunniford, actress Bonnie Langford and lyricist Don Black.
Around 200 people are thought to have attended the service, which lasted 30 minutes. Afterwards, guests exited into the chapel's courtyard before leaving to attend the wake, which funeral staff said was going to be at the musician's family home.
The mourners left carrying service sheets inscribed with the words: "Funeral and Service of Thanksgiving for the Life of Paul Daniels 6th April 1938 - 17th March 2016".
In February Mr. Daniels publicist announced he was suffering from terminal brain cancer. He died on March 17 at his home with his beloved wife by his side. Ms McGee revealed he spent his last days at their Thameside home in Berkshire eating 'lots of' Magnum ice cream in the sunshine and watching quiz shows
In an interview with the Mail on Sunday, Ms McGee said she was struggling to come to terms with his death. "I'm in such shock, it hasn't sunk in. It's been so quick. I don't think Paul and I will meet again in heaven. I don't believe in the afterlife – I wish I did.
"But Paul's presence is still everywhere. I'm waiting for him to walk through the door," she said. "You don't feel heartbroken, you feel like your heart's been shattered. It's like every part of your being has been torn apart."
Ms McGee later thanked fans for their 'wonderful messages' of support. She wrote on Twitter: "I wish I could answer all your wonderful messages individually but there are so many. They are all appreciated so much. Paul and I had no [idea] of how people felt. Truly amazing. Thank you."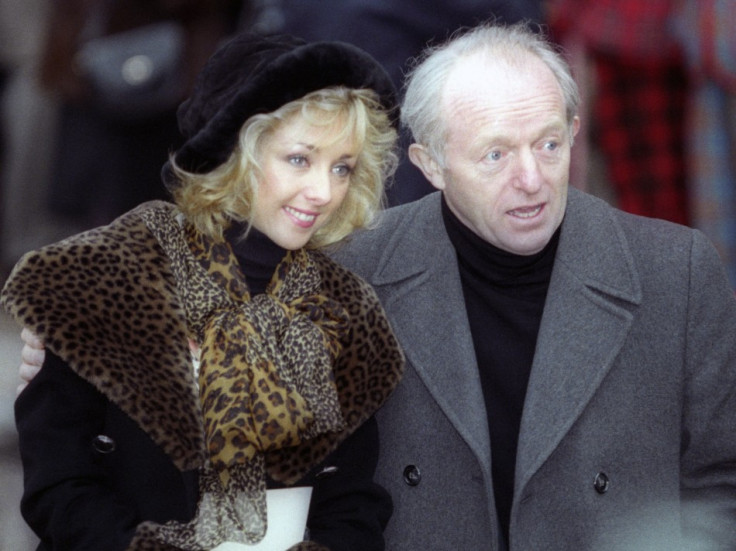 Debbie and Paul first met in 1979 during rehearsals for Daniels' summer season show in Great Yarmouth. Despite a 20 year age gap, the pair tied the knot in 1988. The 57-year-old said their lives had been "full of laughter" and they had a "fairytale marriage" lasting 28 years.
Mr. Daniels' death also sparked an outpouring of grief from celebrities and fans. Magician Dynamo paid tribute to the TV personality saying he had taken 'so much inspiration' from his acts.
"Paul was truly a giant of the entertainment world who really defined magic for over 20 years," said Dynamo. "As a working-class magician from the North, he was personally a huge inspiration for me and I know that he has inspired countless magicians around the world and will forever be known as one of the all-time greats. He's a magic legend to me."