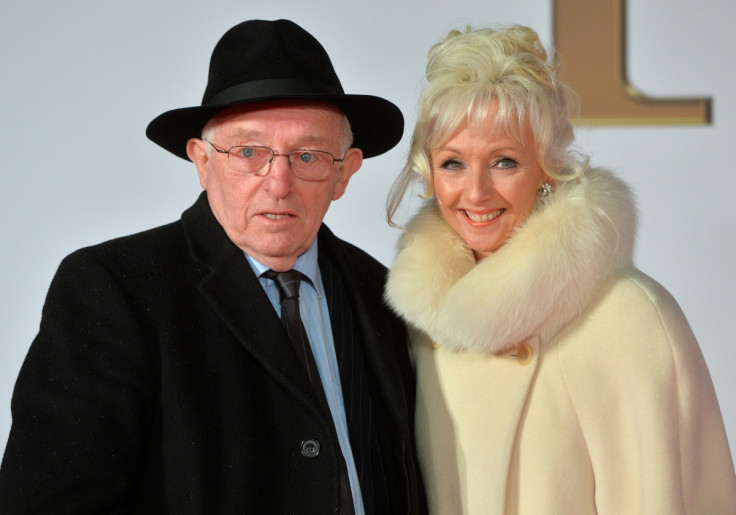 Paul Daniel's widow Debbie McGee has thanked fans for their messages of support following the passing of her husband. The much-loved magician died early on 17 March aged 77 after he was diagnosed with an incurable brain tumour.
Speaking during her BBC Radio Berkshire show on Sunday afternoon, his wife said she had been overwhelmed by the outpouring of good wishes in the face of her loss and was moved by the affection with which her husband is remembered. "They really do help," she said. "The wonderful things - lots of budding magicians and people who are now professional magicians that said they would never have taken it up without Paul inspiring them."
She also recalled a letter she received on Thursday from a man who described watching the Paul Daniels Magic Show as "the only happy memory" from his childhood.
In a letter read by Debbie, he wrote: "I was brought up in a children's home where we weren't loved, and the highlight of my week was to sit down and watch the [Paul Daniels Magic Show]. When I look back, that's the only happy memory I have of my childhood."
Moved by the heartbreaking message she expressed her gratitude saying: "I don't know how much I can talk about and I don't know if I'll cry because that's how grief is. I haven't been able to believe the messages and love."
Describing thefuneral arrangements she said she is organising a private ceremony for close friends and family near the couple's home, and revealed that there will also be a public memorial for the much-loved TV personality. A solid silver wand which was presented to Paul as an award will be placed on the top of his coffin and he will be dressed in his favourite suit and tie. The songs during the service will include Sammy Davis Jr's Mr Bojangles and Zip-A-Dee-Doo-Dah. "He always told people to sing that when they were sad," Debbie said.
All three of his sons from his first marriage – Paul Junior, 55, Martin, 52 and Gary, 47, will be at the funeral, as will his ex-wife, Jacqueline Skipworth, 73.