Beatles icon Sir Paul McCartney has responded to Phil Collins' comments about their reportedly awkward meeting more than a decade ago – and it appears unlikely that the British musicians will be friends any time soon.
In an interview earlier in October, Collins, 65, recalled meeting McCartney, 74, for the first time at Buckingham Palace in 2002. According to the In The Air Tonight singer, McCartney acted with an air of "arrogance" when Collins asked the legendary singer to autograph a Beatles biography.
After Collins' comments spread throughout the media, McCartney is said to have contacted the former Genesis rocker in an attempt to bury the hatchet. Recalling their recent conversation, Collins told Billboard: "I'm afraid it happened, you know, and I'm afraid it affected me the way it did and I'm afraid I wrote about it. I think maybe I should just brush it under the carpet and forget about it and move on, but it did happen."
McCartney reportedly reached out to Collins via email after learning of his recollection of their encounter 14 years ago. Although Collins intends to keep the exact contents of the email under wraps, he did reveal: "[McCartney's] been in touch about it because he was upset.
"I certainly didn't get any flowers from him; I got more of a 'let's just get on with our lives'. And I'm sorry he's upset that I kinda said something nasty about him – well, it wasn't really nasty. If people don't tell people that sometimes their attitude could be a bit better then you're not gonna get any better, you know."
According to Collins, McCartney was accompanied by his then-wife Heather Mills at the Queen's golden jubilee party. Detailing their interaction in the Sunday Times, Collins said: "I said, 'Hey Paul, do you mind signing this for me?' and he said, 'Oh, Heather, our little Phil's a bit of a Beatles fan.'"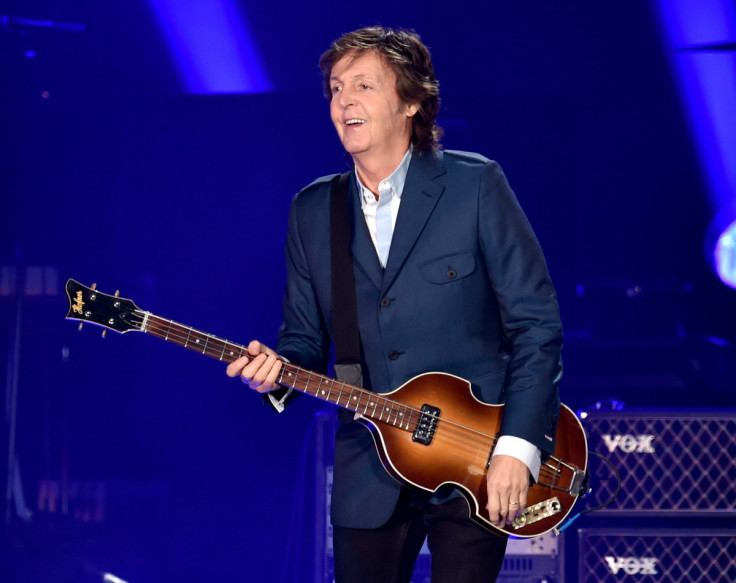 "And I thought, 'You f**k, you f**k.' Never forgot it. McCartney was one of my heroes. But he has this thing when he's talking to you, where he makes you feel... [like], 'I know this must be hard for you, because I'm a Beatle. I'm Paul McCartney and it must be very hard for you to actually be holding a conversation with me.'"
Collins has broken his retirement to perform a series of live shows across Europe in 2017. The Against All Odds singer will perform five nights at London's Royal Albert Hall in June before playing two shows in Cologne, Germany and Paris, France later in the month. Tickets sold out in seconds after going on sale on 21 October, but premium packages are still available on the secondary marketplace.