Paul Ryan may have endorsed Donald Trump earlier this month but that does not mean the Republican House Speaker agrees on everything the US presidential candidate has to say. On 16 June, he responded to Trump's comments that GOP leaders should "be quiet" and stop criticising him.
When questioned about Trump's statements a day earlier, Ryan laughed before answering. "You can't make this up sometimes," he said. "We represent a separate but equal branch of government."
He said he intended to "defend the separation of powers," and stated that the freedom of US citizens could be at risk if one branch infringed on another branch's powers.
Ryan and Trump have earlier discussed the importance of separation of power between the three branches of the federal government and the New York billionaire had at the time agreed to back policies that would outline this separation more clearly.
But at his rally in Atlanta on 15 June, Trump sang to another tune, hinting that he may have to take unilateral action against senior Republicans if they don't stop criticising him.
"Be quiet," he said, directing his comments towards GOP leaders. "Just please be quiet. Don't talk. Please be quiet. Just be quiet ... because they have to get tougher, they have to get sharper, they have to get smarter. We have to have our Republicans either stick together or let me just do it by myself."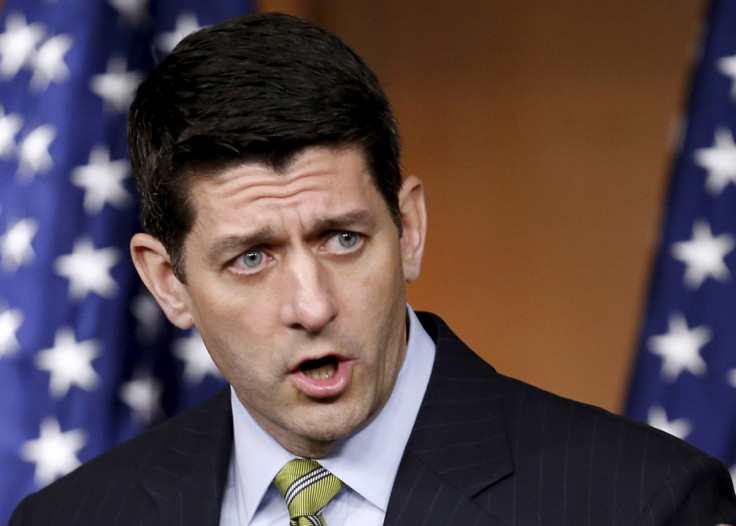 Ryan's comments come a few days after the speaker made it clear that he would not stand for immigration laws that are based on religion rather than security.
"I do not think a Muslim ban is in our country's interest. It's not reflective of our principles not just as a party but as a country," Ryan told reporters on Capitol Hill on 14 June, in response to Trump's renewed demands for a ban on Muslims following the Orlando attack.
"This is a war with radical Islam. It's not a war with Islam. Muslims are our partners.
"Ultimately, we ought to have the tools where we have a security test, not a religious test, a security test, and we think that's the preferred route to go," he said.