Donald Trump banned from Seth Meyers' Late Night show: 'He's a racist, orange Hulk'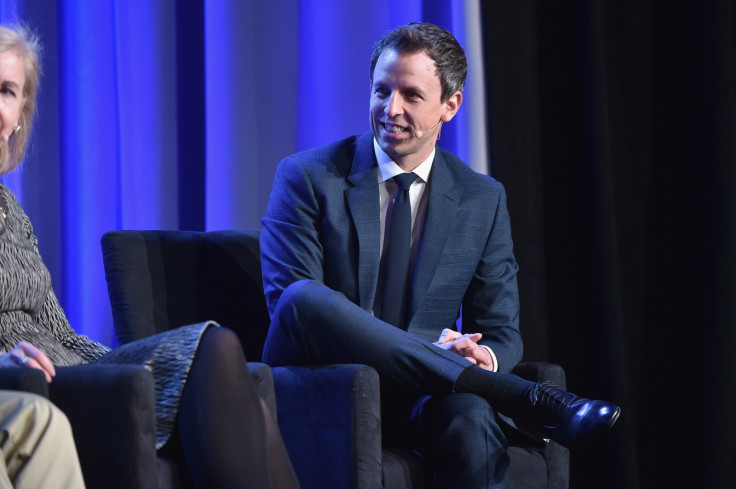 If you were expecting Donald Trump to appear on Late Night with Seth Meyers to discuss his US presidential campaign, then don't hold your breath. The chat show host has banned the Republican frontrunner from sitting down with him due to his "dangerous and wrong" views.
The 42-year-old television host slammed the business-mogul-turned-politician during a segment on Tuesday evening (14 June) explaining his reasons behind the public condemning.
He began the revelation with light banter poking fun at Trump, citing: "I've got to say when it comes to bigotry, Trump keeps upping his game. He is like if Joseph McCarthy was exposed to gamma radiation and became a racist, orange Hulk but with tiny hands."
Continuing the acerbic attack on the presidential hopeful, Meyers added: "Still, even for Trump, Monday was a real low. For one, he banned a major newspaper from reporting on his campaign trail and it's not even the first time he's done that."
"We here at Late Night believe in freedom of the press and therefore have decided to stand in solidarity with them. So as long as The Washington Post is banned from Trump's campaign, Donald Trump will be banned from ever coming on this show. You missed out buddy," he continued.
Trump has removed his election campaign's press accreditation from a multitude of publications covering the 2016 election, including Buzzfeed, Politico, The Daily Beast and Huffington Post, but he has recently added The Washington Post to the list.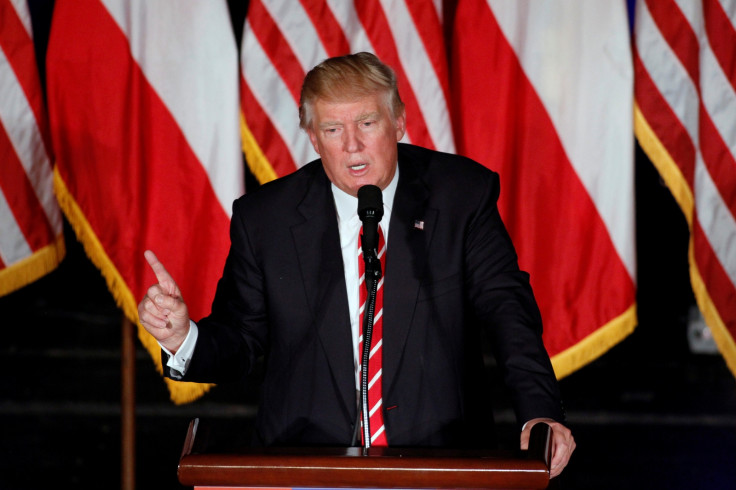 The television host, who hasn't shied away from political issues in the past – making a joke about Osama bin Laden's actions at a keynote speech at the White House Correspondents' Association Dinner – went on to address Trump's bigotry. He claimed the politician has made "blatantly false statements" and "hateful, dangerous rhetoric" as further indicators as to why he won't be invited onto the show anytime soon.
He finished with: "Trump is stoking fear and spreading hate and we can't become immune to it. We can't allow it to become normalised, which is why we need a robust independent press like, the newspapers he banned from his campaign to challenge the fearmongering and provide us with sober clear reporting."
Before taking the helm of Late Night on NBC, Meyers was a head writer for the network's Saturday Night Live show from 2001-2004, and hosted its news parody segment Weekend Update.
© Copyright IBTimes 2023. All rights reserved.