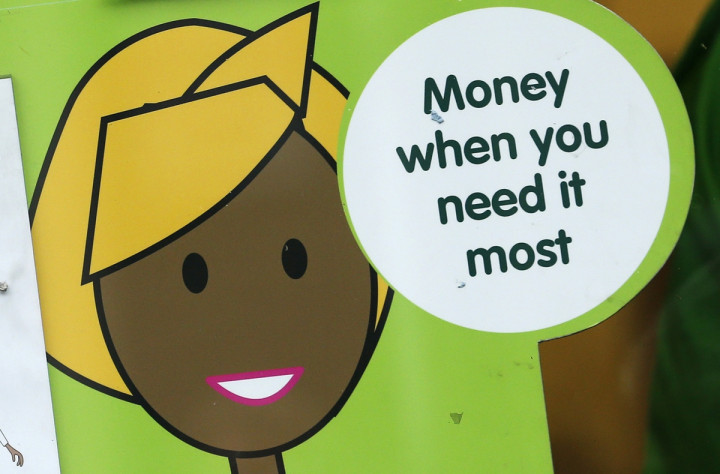 The Competition Market Authority has announced a new set of proposals to ensure that payday lenders don't all end up providing loans at the top interest rate legally possible under new Financial Conduct Authority rules.
The CMA said in a statement that the FCA's price cap, which is intended to protect consumers from excessive charges, does not simply become a going rate charged by all lenders.
"Greater price competition will make a real difference to the 1.8 million payday customers in the UK. At the moment there is little transparency on the cost of loans and partly as a result, borrowers don't generally shop around and competition on price is weak," said Simon Polito, Chair of the Payday Lending Investigation Group.
"By ensuring that there are accredited websites providing impartial, relevant and accurate information about payday loans, we can make it easier for customers to make comparisons and there will be a much greater incentive for lenders to offer lower cost loans and to win borrowers' business.
"Lower prices from greater competition would be particularly welcome in this market. If you need to take out a payday loan because money is tight, you certainly don't want to pay more than is necessary. Given that most customers take out several loans in a year, the total cost of paying too much for payday loans can build up over time. Customers will also benefit from the greater clarity we want to see on late payment fees, which can be difficult to predict and which many customers don't anticipate."
The UK payday lending sector is worth £2bn ($3bn, €2.3bn) in the UK. Its value has doubled since 2008/2009.
Current figures show that this corresponds to between 7.4 and 8.2 million new loans.
Despite these loans being described as one-off short term loans, costing an average £25 per £100 for 30 days, up to half of payday lenders' revenue comes from loans that are rolled over or refinanced.
Interest rates on the short term loans can reach highly inflated levels.
Wonga's representative APR on a loan is at 5,853%, according to its website, however this is set to change if the FCA price cap proposals come into force.
The CMA hopes to implement greater transparency on late fees and charges, which are not always clear to customers when choosing payday loans, as well as measures to help borrowers shop around without damaging their credit record.
It also proposes developing and implementing real-time data sharing systems, which will help new entrants better assess credit risks.