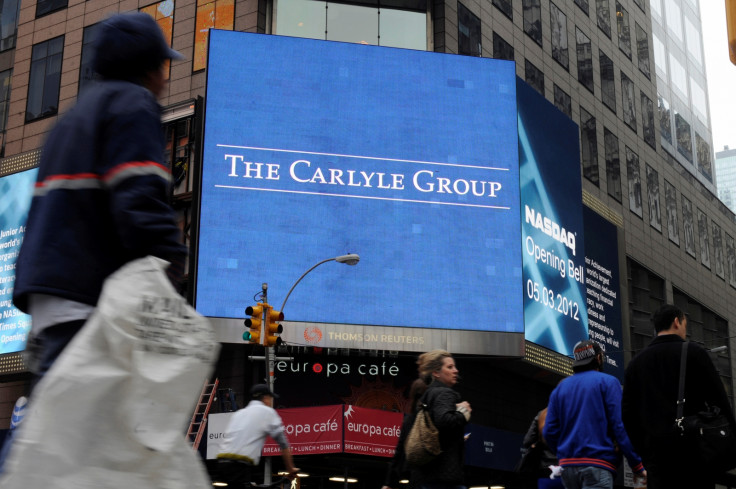 Private equity firm Carlyle Group aims to raise another $100bn (£81.82bn) from investors over the next four years.
During its earnings call with analysts, the Washington D C firm said the fresh finance is likely to be raised for its buyout funds that will target companies based in the US, Europe and Asia, particularly Japan.
The company will start raising the money by the end of 2017 and will eventually be used to invest across financial services, energy, natural resources and real estate.
David Rubenstein, co-founder at the PE firm, called the fundraising goal "substantial but quite realistic". Big investors such as pension funds, endowments, sovereign-wealth funds and wealthy families are seeking higher returns in an era of low interest rates and highly valued stocks and bonds.
Carlyle, which was formed in 1987, currently manages around $169bn. While this is up from $106.7bn it managed at the end of 2010, it is lower than the $188bn it managed in 2015.
While it already has $54bn of dry powder, securities that are highly liquid and considered cash-like, it is said to have invested $1.6bn in equities in the three months ending September. Overall, it is said to have invested $12.5bn in the past 12 months.
Carlyle is not the only PE firm in growth mode. Its peers such as KKR & Co and Apollo Global Management are said to have fundraising plans as well. While the former recently said its fundraising for a new $13bn-plus North American buyout fund was almost complete, Apollo had said it was likely to raise money for another buyout fund soon, according to The Wall Street Journal.
Carlyle reported a profit of $800,000 in the third-quarter, a marked improvement from the $83.9m loss it reported in the same period last year. Revenues increased to $540m in the third quarter, up from the $94m in the same period last year. On the downside, distributable earnings, meaning the share of profits which is returned to shareholders declined to $228m from $244m.
Commenting on the results, Rubenstein, said in a statement: "Carlyle again delivered a strong distribution for our unitholders of $0.50 per common unit for the third quarter. We continue to generate substantial realised proceeds, with $6.6bn in the third quarter and more than $19bn over the last 12 months. We are also at the beginning of what should be a significant, multi-year fundraising cycle for the firm due to continued capital deployment and the strong performance of our largest fund families."