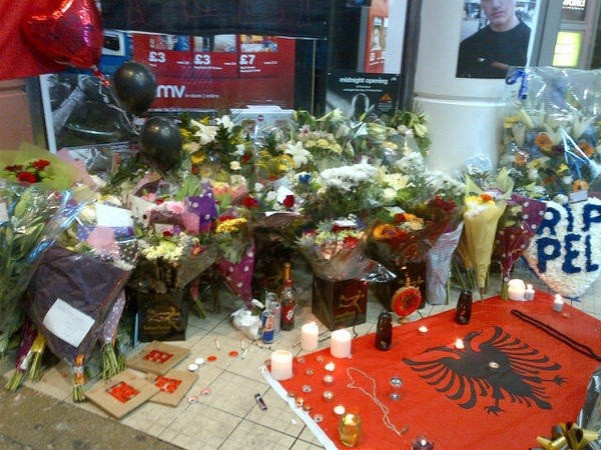 Grief stricken friends of murdered Pelivan Zekaj have made a shrine to him near the Burger King restaurant in which he was stabbed to death last week.
The national flag of Albania lies draped on the ground surrounded by floral tributes to the 23-year-old, who was killed with a stab wound to the chest in Wood Green, north London.
A tribute page on Twitter created by friends was quickly filled with heartfelt messages from people mourning his passing.
I am truly sorry for your loss, no words can make things better you just got to stay strong xx @rarjeta
— Merita (@MeritaSmile) October 7, 2012
No more crying cuz i know sooner or later the day will come when we gone be havin a drink together again while crackin jokes and reminiscing — -.- (@lavgooner) October 7, 2012
A photo issued by police showed a happy young man, who held qualifications in psychology and health.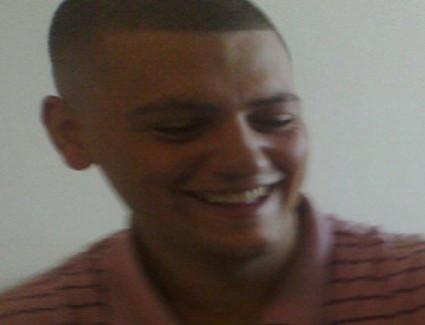 They refused to confirm clashes took place between groups in the shopping centre housing the Burger King, prior to his murder.
IB TImes spoke to a member of the local Albanian community, who claimed a row broke out in the queue of the restaurant just before the fatal stabbing.
A Scotland Yard spokesman told IB Times: "we are retaining an open mind."
An incident room has been opened under Det Ch Insp Andy Chalmers. No arrests have been made.
Call 0208 358 0100 with information. Alternatively, call Crimestoppers anonymously: 0800 555 111