The wife of French presidential candidate François Fillon has denied she undertook fake parliamentary jobs in return for hundreds of thousands of euros. The Republican candidate has seen his support dwindle after it emerged he faces charges over jobs he gave his family, including Penelope Fillon.
Leaked documents showed the 63-year-old politician paid his wife more than €810,000 (£700,000) as his aide, while two of his children were paid a combined £80,000 for their advisory roles.
Employing family members is legal in France but prosecutors are trying to find evidence of the work carried out by the Fillon family.
Speaking for the first time about the accusations, Penelope suggested to the Le Journal du Dimanche (JDD) that by paying her to be his aide, Fillon saved the state money.
"He needed someone to do a lot of different tasks, and if it wasn't for me, he would have paid someone to do it, so we decided it would be me," she said. "I said to him that he had to keep going to the end. Every day I told him that."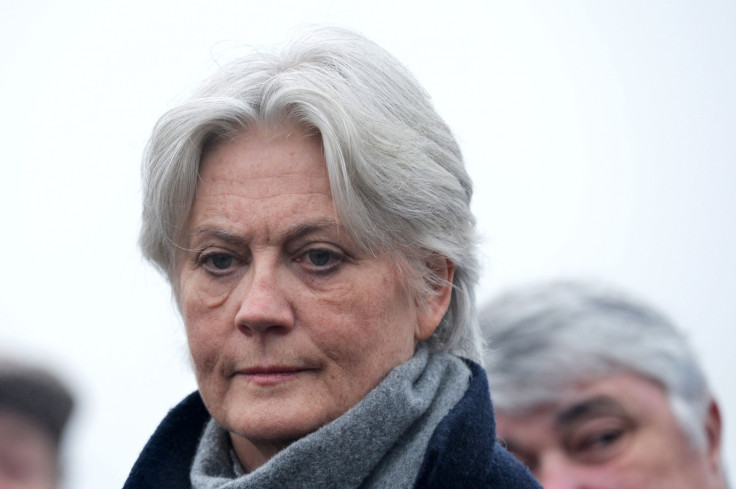 Fillon has sunk below National Front hopeful Marine Le-Pen and liberal candidate Emmanuel Macron in the polls after leading the pack in January. The furore over the is unlikely to dim in the coming weeks after police raided the Fillons' country home, and the spotlight will be on him when he is questioned over the affair on 15 March – two days before nominations close for the presidency.
One of the final attempts to shore up support will come at a rally in Paris on Sunday (5 March) where it is hoped 50,000 supporters get behind the former prime minister.
Earlier he tweeted: "At the Trocadero, we will demonstrate the strength of the popular will. Hold on, like I'm holding on. France deserves our courage!"
Fillon must finish in the top two in first round voting on 23 April to make it through to presidential run-off two weeks later.