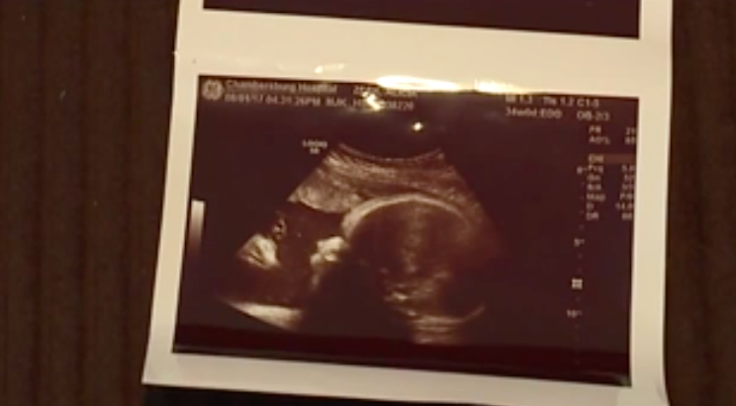 A Pennsylvania couple claims they saw Jesus Christ watching over their daughter during a pregnancy ultrasound. They said that the image of the man in a robe and thorn crown gave them a sense of relief.
"When they gave it to us...Um, to me, it's Jesus. And it looks like Jesus," the mother-to-be, Alicia Zeek, said to Fox 43.
Zac Smith, the father, said he was also baffled by what he saw. "This is distinct—I mean, there's another face looking at my daughter."
The expecting couple said they are not very religious, but maintain they see a man dressed in a robe with a crown of thorns looking at their baby.
"When I seen it, it almost brought tears to my eyes," said Smith. "I was speechless, I just couldn't believe it, I really didn't believe what I was seeing."
The image is giving them comfort after complications with their previous two pregnancies. The couple's son and daughter were both born with birth defects.
Their first daughter was born with pre-axial polydactyly, which means she had two thumbs on one hand. Their son was born with a cleft palate, they told Fox 43.
"The angel or God or Jesus, however you want to propose it, I look at it as my blessing," Smith said.
According to the BBC, baby Briella was born on Wednesday (23 August). Mother and baby are healthy and doing well.