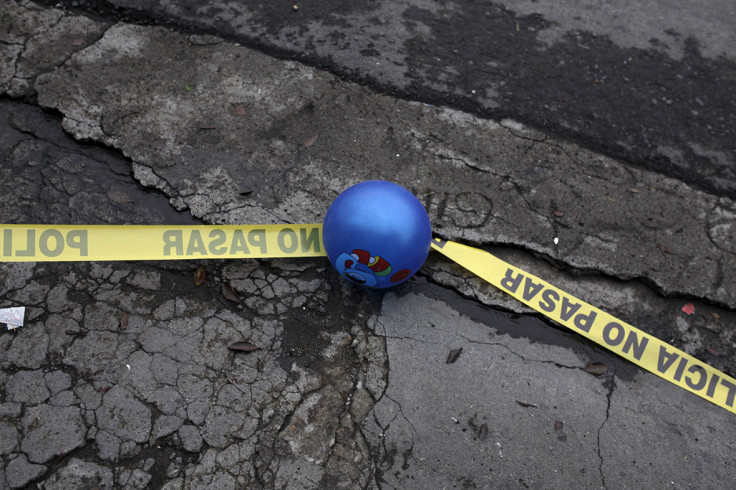 A father in Pennsylvania left his toddler locked up in a makeshift wooden cage and his two younger siblings, including a newborn baby, home alone.
Police forced their way into the home in North Manheim Township on Wednesday (17 May) after a tip-off, CBS Philadelphia reported.
They discovered found a one-year-old boy in a playpen, a baby girl born hours earlier in a baby seat and the 22-month old boy in the cage made of plywood and wooden lattice.
Authorities said the cage, which was not tall enough for the boy to stand in, was locked from the outside with a barrel bolt.
The children's father, 38-year-old Cecil Kutz, was arrested on child endangerment charges when he returned home.
"It wasn't easy to look at," state police Sgt. Fred Krute said to reporters. "You have to feel for these kids."
The children's 25-year-old mother had given birth to the baby girl at the home around 9pm EST Tuesday (16 May). Kutz called an ambulance for her just 12 hours later after she suffered heavy bleeding. Trooper Thomas Robin told The Associated Press that the woman was taken to hospital and underwent surgery.
Robin said medical staff asked the woman where her newborn was. "She said, 'The baby's at home.' That put up a red flag," Robin said.
Child welfare officials called Kutz and he arrived home about 40 minutes after police. Kutz told police he had gone to visit his wife in the hospital.
The father confessed to using the cage as a makeshift crib to keep the boy "safe" at night. "He says he would keep him there at night because he claimed he was crawling all over the place. He told me he's done it in the past, that it's not the first time he put him in that contraption," Robin told the AP.
The baby girl was evaluated at Lehigh Valley Health Network before she and her brothers were placed in the custody of Schuylkill County Children and Youth Services. "We're happy we got there, we're happy Children and Youth is now taking custody of these kids, and we're happy Dad's locked up," Krute said.
Kutz was charged with three counts each of endangering the welfare of children and reckless endangerment. Bail has been set at $250,000 (£192,000).