The Pentagon is preparing to conduct two major missile interceptor tests in the Pacific in May to check its ability to shoot down incoming North Korean projectiles.
US defence officials told CNN News that the tests have been in the pipeline as part of the military's overall ballistic missile defence programme in the wake of North Korean or Iranian threats. However, the upcoming tests are mainly focused on North Korean provocations, they added.
One of the tests will see an upgraded missile launched from the Vandenberg Air Force Base in California that will attempt to shoot down a simulated missile over the Pacific Ocean.
The other test, due to be held at the end of May, will be aimed at shooting down a future North Korean intercontinental ballistic missile (ICBM) that could threaten the US mainland, the defence officials said.
The missile to be used in the first test has reportedly been tested only once before. The upgraded missile has an improved booster and warhead, enabling it to fire at longer ranges, an official said, noting that the projectile can presumably reach farther from the North Korean coastline and has a greater chance of hitting an incoming missile.
The official added that the missile programme has been in development with Japan, with the aim to intercept intermediate-range North Korean missiles.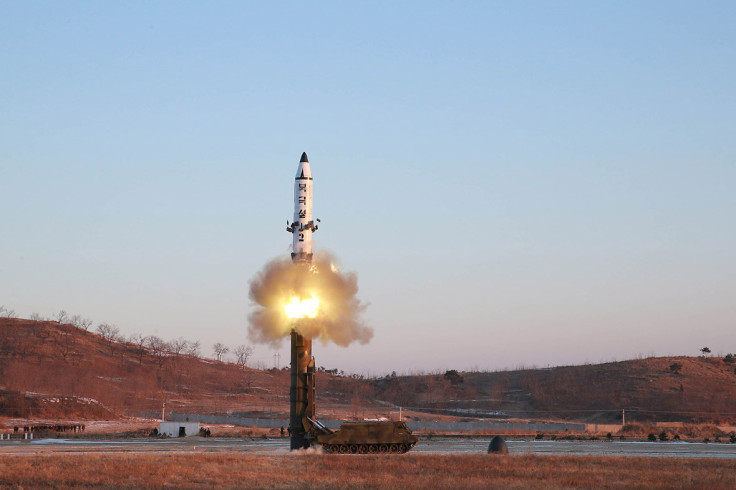 The second test would involve long-range ground-based interceptor missiles based in Alaska and California. This programme too has been ongoing for over a decade, but the US Defense Department had said that only about half the tests have been successful.
The most recent Pentagon report reiterated concerns about the missile, noting that the weapon "demonstrates a limited capability to defend the US homeland from small numbers of simple intermediate-range or intercontinental ballistic missile threats launched from North Korea or Iran". The report also added that the Pentagon continued to discover new failures during the testing of the projectile.
Meanwhile, one official told CNN that the US is currently not anticipating any pre-emptive military action against North Korea, but the standard policy to deal with a threatening strike remains in place. The policy calls for shooting down of a North Korean missile after launch if the trajectory is deemed to threaten South Korea, Japan or the US.
Another official said that the Pentagon has been considering its military options against Pyongyang for more than a month in case the White House were to decide to take such action. It was part of a broader review of actions that could be taken to counter the threats.
The review of military options is essentially "due diligence," the official added, noting that top military and civilian Pentagon officials are "thinking through every course of action".