Pentagon says Abu Omar al-Shishani was not killed in March air strike in Syria
Pentagon's Peter Cook says they believe the militant was present at a 10 July Isis meeting near Mosul.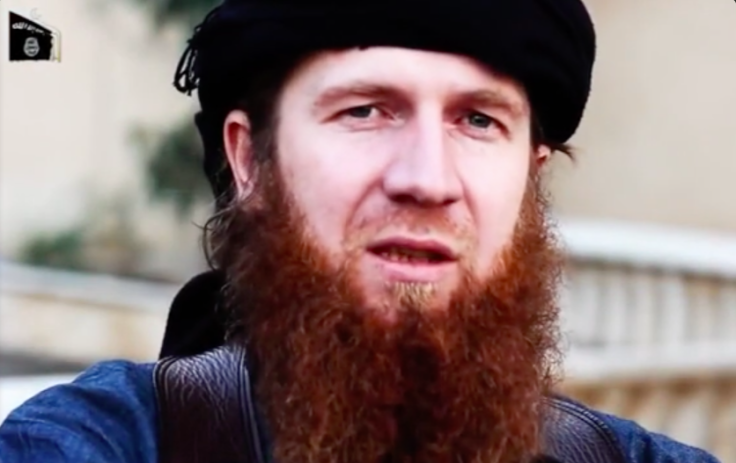 The Pentagon suspects that Abu Omar al-Shishani, a former Islamic State (Isis) "minister for war" whose death was confirmed by the jihadist group on Wednesday (13 July), had attended a 10 July meeting of IS (Daesh) officials near Mosul in Iraq.
Previously it was reported that al-Shishani, who is also known as Omar the Chechen, was killed in March. The Syrian Observatory for Human Rights had reportedly confirmed that the militant leader was "clinically dead" following a US air strike in Syria that month. US administration officials and those in the military were also reported to have been saying following a 4 March strike that al-Shishani had been killed.
However, on Thursday (14 July), Pentagon spokesman Peter Cook told reporters that they now believe Tarkhan Tayumurazovich Batirashvili alias al-Shishani was present at a recent Mosul meeting of Isis officials when US jets struck the jihadist army's Iraqi capital. The statement has led to doubts that the Pentagon deliberately withheld information about al-Shishani and has been creating the impression that he was indeed killed in the 4 March US air strike in Syria. In response to the doubts raised, Cook said that although earlier intelligence "led us to believe he had been killed" in March, it now seems he was not. "Indications [are] he was present" at the targeted 10 July meeting, Cook further noted.
Citing "very recent information", Cook said: "We believed the assessment in March was correct, and received information that he was still alive." He clarified that the Pentagon did not intentionally avoid reviewing its high-profile March assessment and was operating under that assessment. He also insisted they did not deliberately withhold information that the militant leader was alive. However, most of the previous communications and statements from the defence department claimed that they killed al-Shishani in March.
Ashton Carter, the secretary of defence, testified to a Senate panel on 17 March that "we also recently killed Isil's [Islamic State of Iraq and the Levant] minister of war, the Chechen fighter Omar al-Shishani". Brett McGurk, a senior State Department official with portfolio for the war against Isis, was also quoted as telling CNN in an interview on 30 March that "it's not a surprise that we were able to target and kill the overall military emir of Isis, Omar Shishani, just south of Shadadi".
When releasing information about the recent 10 July air strike near Mosul, the military's daily announcement the following day did not specify the targets of the strikes. The 11 July statement only announced that there were two strikes and that among other targets, the strikes also hit "five Isil assembly areas", the Guardian reported.
© Copyright IBTimes 2023. All rights reserved.