Everyone around me seems to be talking about the latest Muslim controversy over Peppa Pig, thanks to the corporate media which will go to any length for its latest scoop. The controversy surrounds a Muslim imam Sheikh Shady Alsuleiman who, one gathers from reading articles about him, pushed for a "Muslim alternative to Peppa Pig". As consuming pork is forbidden in Islam, the implication that is hard to miss — is that this was done out of religious fervour.
However, digging deeper, a different story unfolds.
Alsuleiman had recently posted a video on YouTube which stated that Muslim audiences should have better alternatives to mainstream cartoons. It was a generic statement and there was no mention of Peppa Pig in the footage. The video's original intent was to raise funds for a project called Barakah Hills, a cartoon show with Muslim characters catering primarily to Muslim children.
It was, in fact, the director of One4Kids, the media house that is seeking funds to produce Barakah Hills, who had originally compared Barakah Hills to Peppa Pig. Even so, the comparison was not out of a disdain for pigs.
He clarified to the BBC, "I'm a fan of Peppa Pig like many people are... Muslim, non-Muslim, pig haters, pig lovers. We thought, maybe we should produce an alternative that is about everyday life. Why not have a show that is similar to Peppa Pig?"
BBC later apologised, stating: "An earlier version of this story stated mistakenly that Islamic leaders in Australia had pushed for a Muslim alternative to Peppa Pig".
It was essentially a socio-economic motive which was disingenuously portrayed as a religious one to pander to the sentiment that Muslims cannot integrate in Western societies. At the heart of free-market capitalism lies the concept of identifying and catering to the pockets of audiences not catered to. No one bats an eyelid when mega-corporations make billions from niche marketing, but apparently when a product caters only to Muslim audiences, that is seen as evidence for integration issues among Muslims and the pitfalls of multi-culturalism.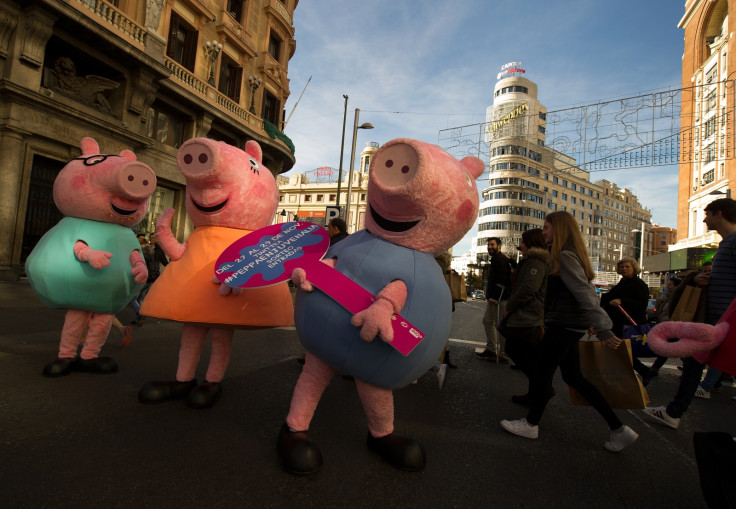 He added: "The headline incorrectly implies that Sheikh Alsuleiman made the disparaging remarks about the cartoon. In fact, the body of the news report correctly quotes him endorsing the concept of producing religious alternatives while stating clearly that children should not be stopped from watching different cartoons."
Finance over facts
That commercial considerations take priority over independent and impartial journalism today would be hard to argue against, especially in this era where click-bait journalism is now the norm rather than exception.
To construe his statements in the manner that the media adopted is not only disappointing but also worrying. Especially in times such as these when Donald Trump, the US president-elect talks about barring Muslims entry and far-right political parties in the Europe are gaining tract.
Crucial in this day and age is how the media chooses to portray Muslims. As a reformist Muslim, I am the first to admit and embrace fair criticisms - such as those surrounding perception of the LGBT community and their innate rights. Anyone who reads my writings would testify to that.
None of this is to say that the media must be biased in favour of Muslims. Only that it should play a balanced role as it ought to do. It must not sensationalise Muslim news or cater to a growing segment of the population who are intent on singling out Muslims as the bane of Western civilisation today.
The question for major publications is this; Will journalistic and integral standards be held in the face of increasing competition from non-reputable blogs and declining revenues from print media? Do we prioritise the long-term brand image over short-term profits?
It's a key question and one which will define how Muslims are viewed in the years to come.