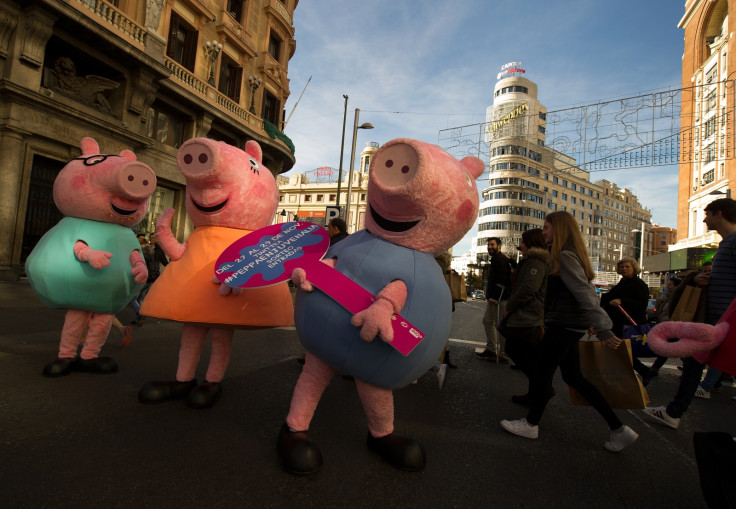 An Islamic leader in Australia has urged Muslim parents to prefer religious TV shows and cartoons for children over animated series, like Peppa Pig – a popular British animated show telecast in 180 countries. Sheik Shady Alsuleiman, the head of the Australian National Imams Council (ANIC), has also asked parents to raise funds for shows that embrace Islamic values.
The national organisation of Imams and Islamic scholars has encouraged the people to support a production company – One4Kids – that makes children's shows with Islamic themes. The company needs A$20,000 (£12,000; $15,000) to begin production on Barakah Hills – a story about the Abdullah family, who live in a small town with a predominantly Muslim population.
"Introducing Barakah Hills one of our many Peppa Pig alternatives. Barakah Hills represents an ideal Muslim community and is targeted to a post-toddler, preschool demographic of children. The show's main objective is to show children what it is like to be a practising Muslim as well as a good citizen in their community. Children will learn everything from how to have good manners, to how to get actively involved with community projects," One4Kids said in a social media post, when the trailer of the show was released.
Alsuleiman, who has previously generated controversy for his homophobic views, has urged parents to help the network company in producing more shows like this that focus on prayer, stories of prophets, Ramadan and learning Arabic.
"These days, in this modern age, our children have been embedded and very well occupied watching different cartoons on TV and it's our responsibility not to stop them from watching but give them another alternative," he said in a video posted on the company's Facebook page.
One4Kids producer Subhi Alshaik told the BBC he enjoyed Peppa Pig but that "apparently there are messages in there that turn kids into brats".
"I'm a fan of Peppa Pig like many people are... Muslim, non-Muslim, pig haters, pig lovers," he said.
"We thought, maybe we should produce an alternative that is about everyday life. Why not have a show that is similar to Peppa Pig?" Alshaik added.